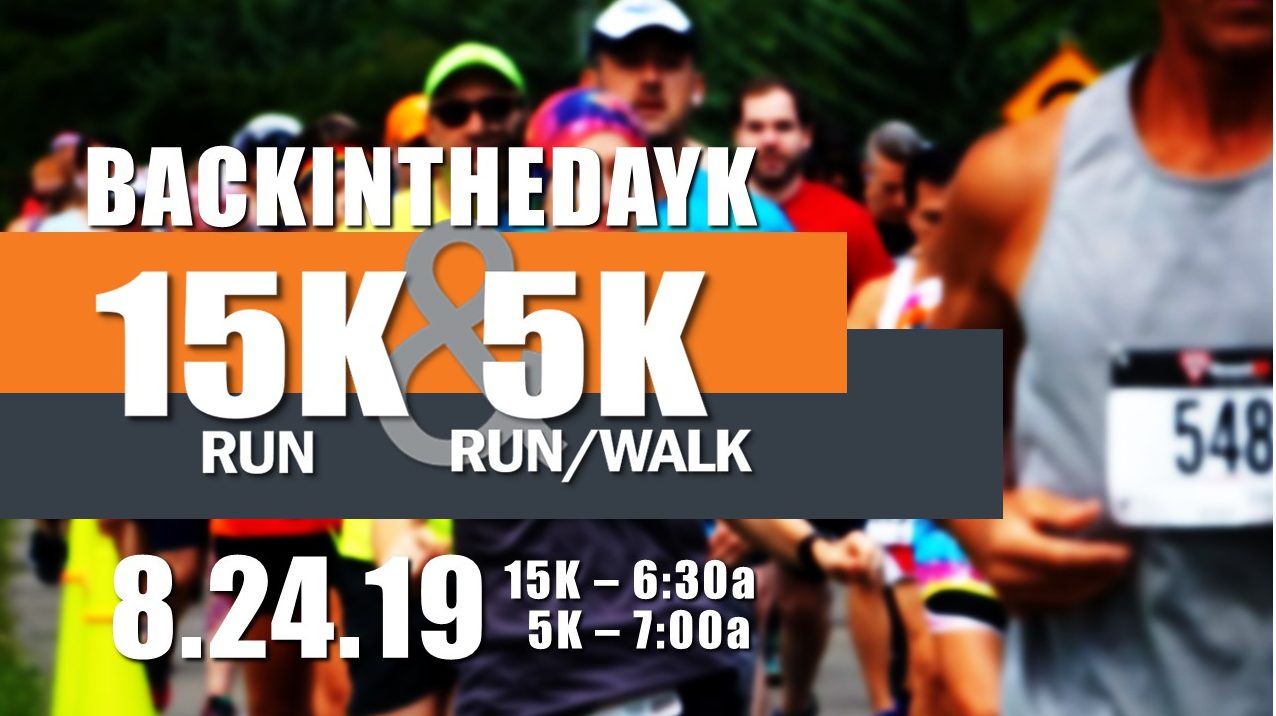 By MATT MASTERS
The Back in the Day K 15K run and 5K run/walk will take place on Aug. 24 in Nashville to benefit the Agape Animal Rescue.
The event stands out with its '70s theme complete with groovy music, tube socks, sweat bands and of course lots of tie dye.
The 15K run will begin at 6:30 a.m. with the 5K run/walk starting 7 a.m. at the Stones River Greenway at the Kohl's Trailhead. 
The 15K run does have a 2.5 hour course time limit. 
Registration ends Aug. 22 with a $35 fee for the 5K and a $45 fee for the 15K.
A  shoe giveaway will also take place on Aug. 21 with two winners announced via email and social media.
The running shoes will be provided by ALTRA, whose mission, according to backinthedayk.com, is to get everyone out running regardless of their skill level.  
Back in the Day K Event Coordinator Glynis Allgood said that the race first took place in 2013 and again from 2016 to 2018 with the expansion from just a 5K to this year's two races.
"We are all about benefiting the community," Allgood said in an email. "We explored lots of options and decided that animal rescue is one of our greatest needs. We see news stories daily about injured and abused animals and we knew that connecting them to real solutions was the best thing we could do to impact their lives and the lives of the families fostering and/or adopting them. There are lots of great causes, but this one needed immediate support on a level where we could make a difference."
According to their website, Agape Animal Rescue's goal is to provide loving, nurturing foster care that emphasizing emotional stability for pets while they await permanent adoption. 
Agape Animal Rescue also teaches dogs basic obedience skills, including proper leash manners and friendly house manners through their Foster Care Training Program and teaches the public responsible pet ownership. 
Participants can find more information about the event including race registration, shoe giveaway entry, volunteer opportunities and the course maps at backinthedayk.com.
More information about Agape Animal Rescue including adoption and foster application and volunteer opportunities can be found at agaperescue.org