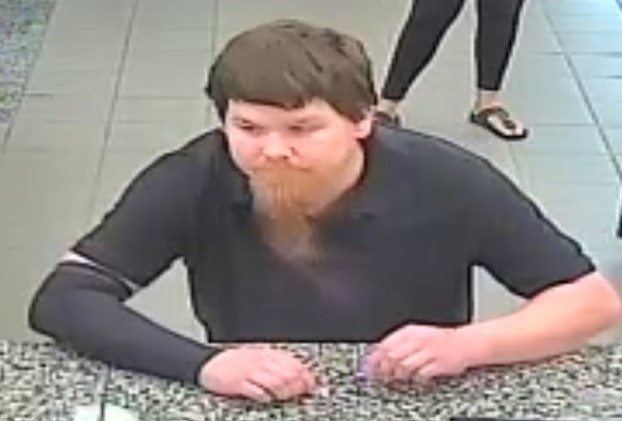 Photo courtesy of the Brentwood Police Department Facebook page
BRENTWOOD POLICE DEPARTMENT
The FBI is seeking the public's help in identifying an unknown man who entered the First Bank branch located at 5029 Harpeth Drive in Brentwood at approximately 11:25 a.m. on June 28, according to the Brentwood Police Department's Facebook page. Police say the unknown male passed a robbery demand note to one of the tellers, wherein he threatened that he had a gun. The unknown male then fled the bank on foot and was last seen getting into a maroon colored sedan.
The robber is described as a white male, approximately between 5-feet-8 and 5-foot-10, according to the post. The suspect was last seen wearing a dark-colored t-shirt and shorts. He was in his late twenties to early thirties.
The subject is considered armed and dangerous.
Anyone with information is asked to contact the FBI Nashville Resident Agency at (901) 747-1442 or the Brentwood Police Department at (615) 371-0160. Tips can also be submitted online here.