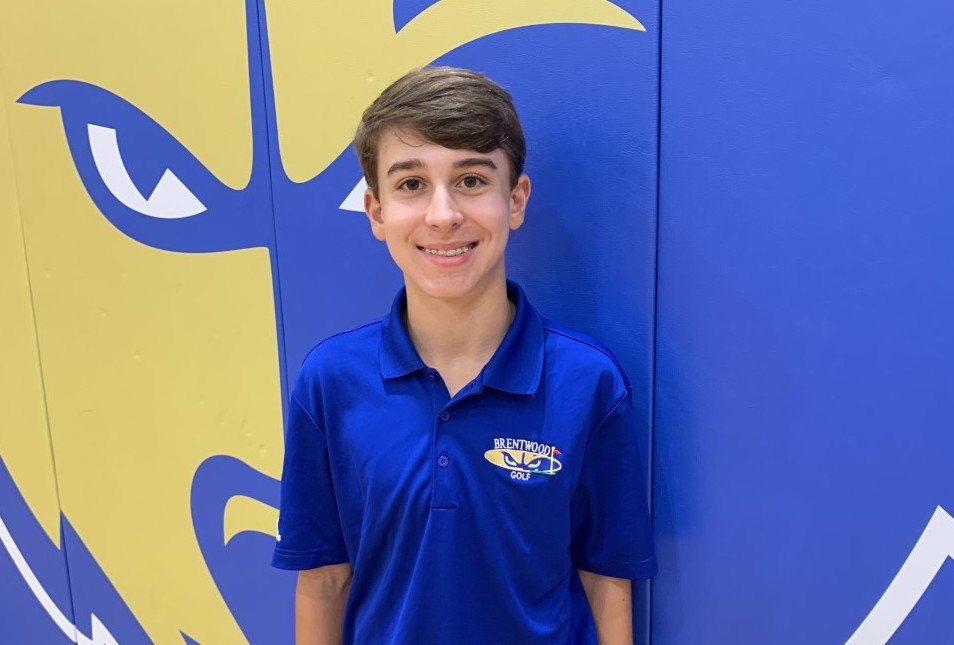 Troup Wallace
Freshman
Troup Wallace, son of Lane and Amy Wallace, is this week's Athlete of the Week.
He is a freshman at Brentwood High School and a member of the Golf Team. This season, he shot 2 under par in each of the last two matches of the year.
Wallace started to have an interest in golf at the age of 6 after his father introduced him to it.
When asked what inspires him to continue training and competing he said, "To strive towards excellence and to use the gifts that God has given me to glorify him in everything I do, on or off the course."
One of his biggest role models is his father, Lane. "He is a constant encouragement and pushes me to the very best in everything I do," he said.
Wallace describes himself as composed and competitive. "I am composed when focused with situations on the course, competitive and driven towards excellence in all things I do," he said.
BHS Golf Coach Bud Robison said of Wallace:
I watched Troup Wallace hit golf balls at BCC when he was around 9 years old. I knew from that moment he was going to develop into a talented player, so I am extremely excited to finally have him on my BHS golf team. Besides possessing a silky golf swing, Troup is more level-headed than any freshman player I've ever coached, going about his business on the course like he's played for decades. You will see Troup on the podium many times during his career, I guarantee it.
Outside of golf, he enjoys playing basketball, fishing and hunting.
After graduating from BHS, he plans to continue his golfing career in college.