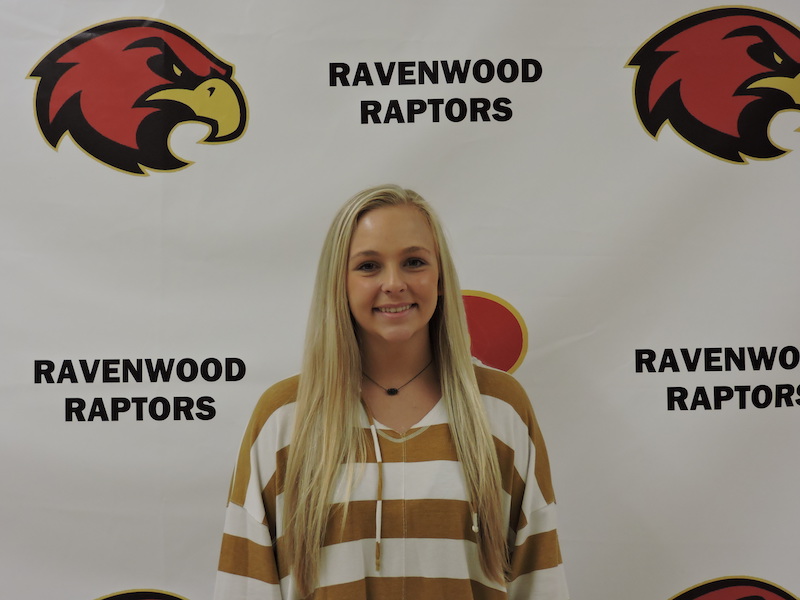 Kaylea Winton
Senior
Kaylea Winton, daughter of Melissa and Wayne Winton, is a senior at Ravenwood High School and a member of the Varsity Cheerleading Team.
Winton said her interest in the sport came from wanting to be on the sidelines and cheer on the players.
When asked what inspires her to train and compete she said, "Cheering on our football players on their road to State."
One of her biggest role models is her U.S. History teacher Mrs. Beeler. "She is always very positive and encouraging," Winton said. "
Beeler said of Winton, "Kaylea is a Senior Raptor cheerleader who exudes school spirit! She is full of grace and charm and is a delight to watch on the sideline. She has been on the sidelines for about four years now and is a perfect example of a Ravenwood Raptor. Not only does she excel on the sideline, but she is an excellent scholar and student."
Outside of cheer, she enjoys participating in competitive dance.
After graduating from RHS, she plans to go to college to pursue a career as a physical therapist.