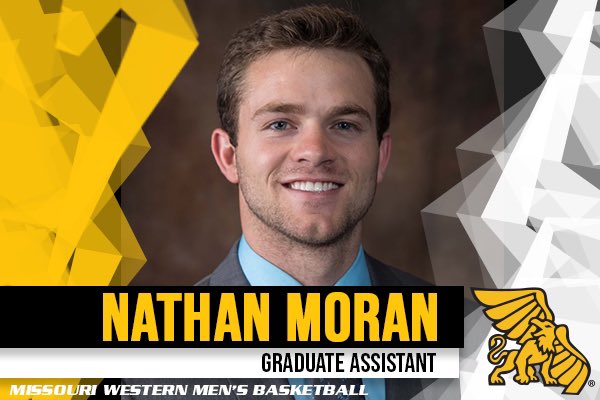 Former Battle Ground Academy basketball standout and Lipscomb University ace Nathan Moran will now get a chance to coach.
He's joined the coaching staff of the Missouri Western State men's basketball team for the 2019-2020 season as a graduate assistant, per the school.
Moran will be pursuing his MBA with the school while joining head coach Sundance Wicks, a former player of Lipscomb coaching legend Don Meyer in the latter's stint with Northern State.
"Juiced up about this addition to our staff and the high level of competitiveness that [Moran] brings to our program," Wicks said on Twitter at the announcement. "Even more impressive than his playing days with [the Lipscomb Bisons] is his character and faith."
Moran won a state title with BGA in 2014 under head coach Len McKnatt (now with Grace Christian Academy), and was part of Lipscomb's 2018-19 squad that placed second in the NIT in April.
He'll join another WillCo alum with Missouri Western: Franklin High School grad and local basketball phenom Reese Glover will suit up for the college this fall.
🚨@MWSUMBB Staff Update 🚨

🗣Juiced up about this addition to our staff and the high level of competitiveness that @nate5_moran brings to our program! Even more impressive than his playing days with @LipscombBisons is his character and faith ✝️ #winner https://t.co/LcJAjTXD5g pic.twitter.com/FJGch4iv8M

— Sundance Wicks (@CoachSundance) July 11, 2019