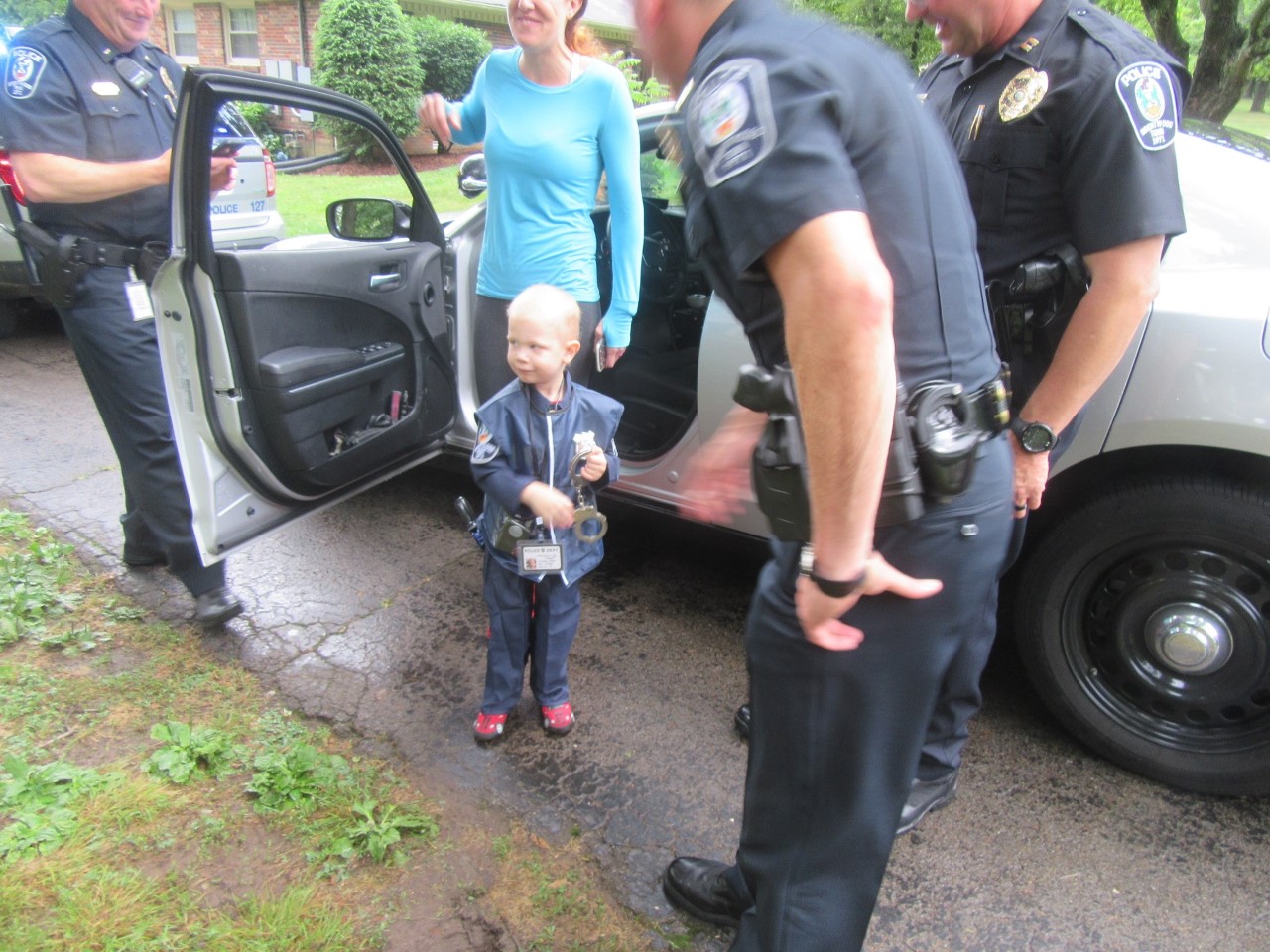 By STAFF REPORTS
The 6th annual Battle of the Badges Blood Drive will take place on Aug. 21-22 at the John P. Holt Brentwood Library. 
The annual blood drive is a national competition between first responder groups to ensure that blood supplies keep pace with demand during the holidays, when supplies are most scarce. 
The Brentwood Police Department and Brentwood Fire and Rescue Department will face off against the Williamson County Sheriff's Office.
While the blood drive is a competition between first responders, anyone eligible to donate blood is encouraged to do so.
The drive will take place on Aug. 21 from noon to 6 p.m. and Aug. 22 from 6 a.m. to 6 p.m.
According to a news release, the Brentwood community donated 274 pints of blood and platelets during the 2018 blood drive which helped 822 patients.  
This year's goal is to collect more than 293 pints of blood and platelet donations, donations that can help people like three-year-old Lennon Kimsey of Brentwood who is battling leukemia since January.
Kimsey wants to be a police officer when he grows up, a dream that the Brentwood Police Department has embraced, even presenting him with his own Brentwood police uniform that he will wear during the blood drive.
"People who donate blood are lifesavers," Lennon's mother Kelly Kimsey said in a news release. "He would not be able to complete the chemo treatment without blood transfusions."
In addition to helping save lives and supporting local first responders, those who give blood at the Battle of the Badges will receive a Red Cross t-shirt and refreshments. 
Participants will also be eligible for a free giveaway of prizes such as tickets to games for the Tennessee Titans, Nashville Predators, University of Tennessee and Vanderbilt University football. Talk Sports Radio 102.5 The Game will be broadcasting LIVE on Thursday afternoon.
Appointments can be made in advance by contacting the Red Cross at 1-800-RED-CROSS (1-800-733-2767) and using sponsor code brentwoodbattleofthebadges or by contacting Sara Smyly at ssmyly@blharbert.com or Brentwood Fire and Rescue Assistant Fire Chief David Windrow at david.windrow@brentwoodtn.gov.
The John P. Holt Brentwood Library is located at 8109 Concord Road.