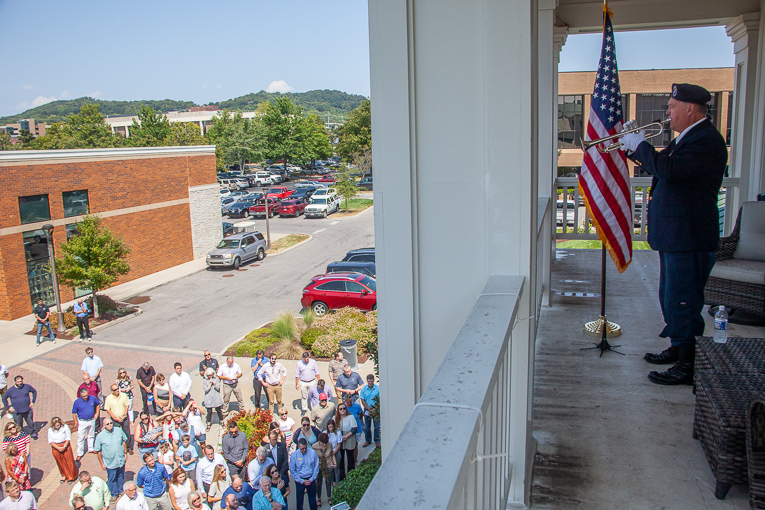 By MATT MASTERS
The Boyle Company hosted a 9/11 remembrance in front of the Mooreland House on Wednesday, marking the 18th anniversary of the September 11 attacks that killed nearly 3,000 people in 2001.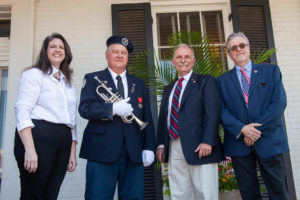 The noon remembrance was attended by first responders and government, community and business leaders. Mayor Rhea Little gave a speech to the crowd of over 50 people, who gathered together and shared a prayer led by Rob Michaels, from Public Safety Trauma Services, listened to the national anthem by performed by Angie Thomas and observed a moment of silence.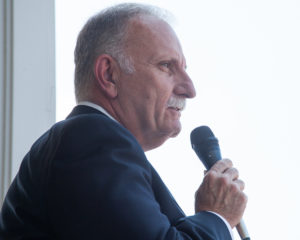 "There are days with such enormous tragedy that time stops. You remember where you where and what you were doing in that moment. On September 11, 2001, that was such day," Little said. "2977 individuals lost their lives in the World Trade Center, 412 of those were first responders. 341 firefighters including a Chaplin and two paramedics, 71 law officers. They rushed in to help as many as they could and put their lives at risk."
Frank Fenton with Bugles Across America performed "Taps" on the second floor balcony of the Mooreland House in remembrance of the national tragedy, sending out the somber notes that bounced off the walls of the surrounding buildings as the crowd looked up, some with their hands over their hearts, others with their heads bowed in reflection and prayer.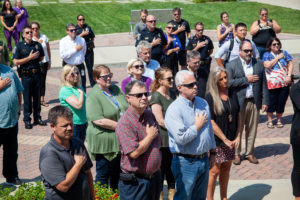 "As we think of this day, let's not remember the evil, let's remember the courage of the faithfulness of those first responders," Little said. "We are blessed to have first responders like this in Brentwood, those who have the courage everyday to set their lives on the line, the courage to rush in when others rush out."