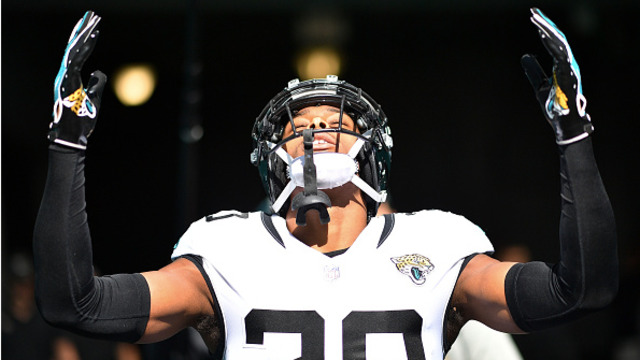 Brentwood Academy graduate and NFL star cornerback Jalen Ramsey might be on the move.
ESPN's Adam Schefter and Chris Mortensen reported Monday evening that Ramsey's agent David Mulugheta has requested a trade for his client with the Jacksonville Jaguars.
Speculation of Ramsey being traded is not new. Though immensely talented, he has not always meshed with new Jaguars leadership. It has gotten to the point where he and head coach Doug Marrone had a sideline confrontation in the team's loss to the Houston Texans.
In a year with NFL trades left and right, the former Eagle and Florida State star might find himself a new home just a couple of weeks into the 2019 season.
Schefter says the asking price is "at least one first-round pick," and feels that the trade could happen as soon as this week.
When traded, Ramsey would immediately sign a deal to make him the highest-paid cornerback of all time.
One team to watch could be the Oakland Raiders, who Ramsey has in the past listed as a destination he'd be interested in. The team will be moving to Vegas soon, which interests the cornerback.
He's also been vocal for a hometown reunion with the Tennessee Titans, though that's nearly impossible with the Jaguars not likely to trade an elite player to a division rival.
For now, though, Ramsey is in his fourth season and has a fifth-year option on his contract, keeping him in Jacksonville through at least 2020.
Photo from Getty Images.