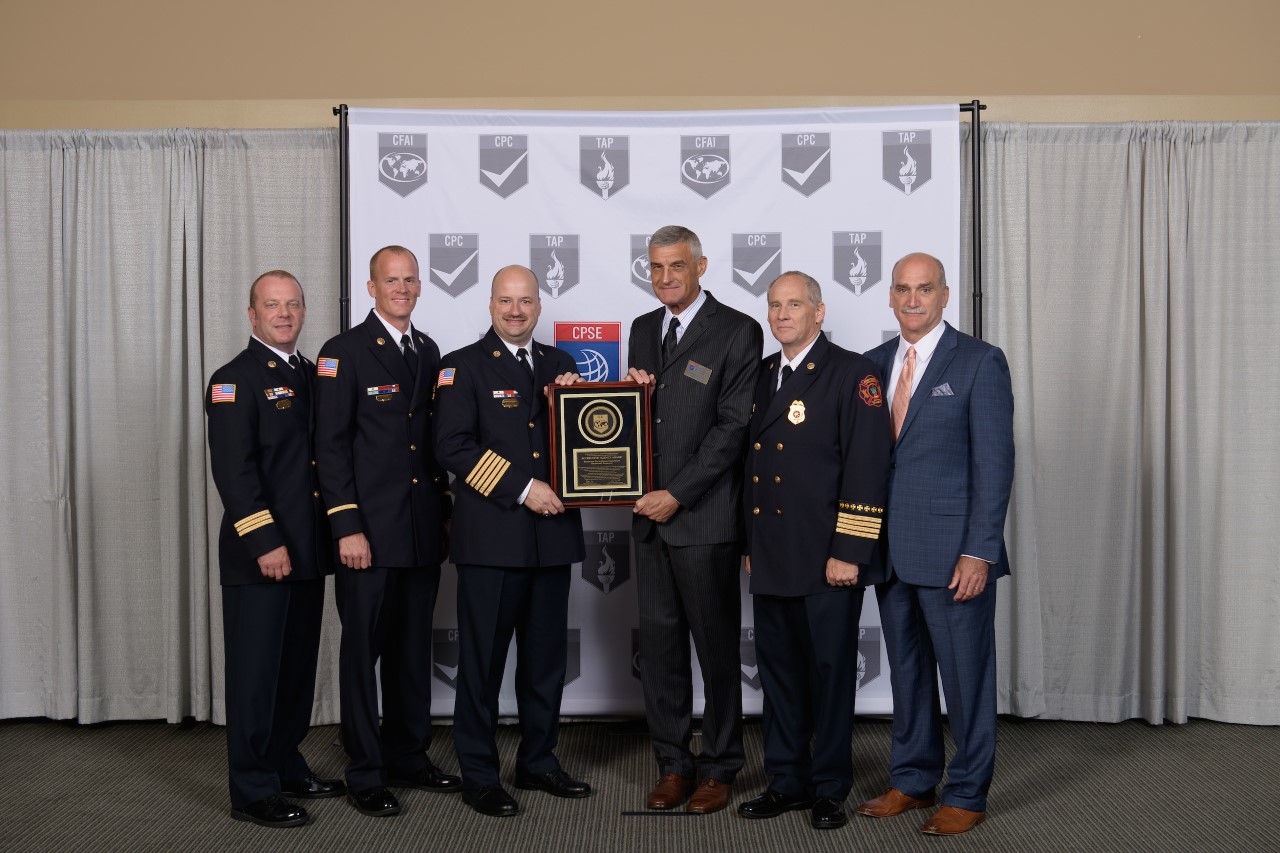 Photo courtesy of The Brentwood Fire and Rescue Department
STAFF REPORTS
The Brentwood Fire and Rescue Department was recently reaccredited by the Commission on Fire Accreditation International (CFAI).
The accomplishment means that the Brentwood Fire and Rescue Department is one of only 250 agencies in the world and one of six in Tennessee that have received the Internationally Accredited Agency status with CFAI and the Center for Public Safety Excellence Inc. (CPSE.)
The department was accredited in 2014, and Brentwood Fire Chief Brian Goss said in a news release that the accreditation "demonstrates the commitment of the agency to provide the highest quality of service to our community."
"We have also been able to use the Commission on Fire Accreditation International's process as a proactive approach to plan for the future and locate areas to improve on the quality of the services we provide, including the construction of a future fire station in the southeast quadrant of the City," Goss said.
The CFAI process provides an agency with an improvement model to internally assess their performance and services and then works with a team of peers from other agencies to evaluate their completed self-assessment.
"Agency accreditation is a voluntary process, but in return, we have a better-run, higher-performing agency," Mayor Rhea Little said in the news release. "This international recognition of achievement means Brentwood Fire and Rescue performs to industry best practices and holds itself accountable through an external peer review. We couldn't be prouder of having the staff of men and women in Brentwood."
In order to maintain accreditation, the Brentwood Fire and Rescue Department submits annual compliance reports to the CPSE and then undergo a re-assessment every five years.
"This achievement would not be possible without the support of the City Commission and City Manager, as well as the diligent efforts of key stakeholders from within the organization including Accreditation Managers Lieutenant Derek Hyde and Battalion Chief Brian Collins," Goss said.