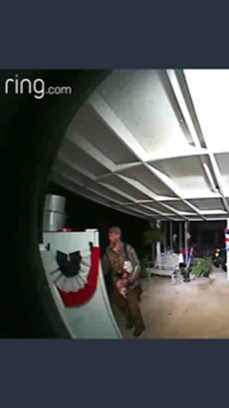 STAFF REPORTS
The Brentwood Police Department announced that they have joined the Neighbors app by Ring to help reduce crime in the city.
Neighbors is a free real-time neighborhood watch app available through the Apple app store for iOS devices and the Google Play store.
The app is a product by Ring, a company that produces digital doorbells equipped with home surveillance technology such was cameras and microphones. It allows users to receive real-time crime and safety alerts from neighbors and law enforcement, including the ability to share images and video directly with police.
"Please help us spread the word about the new partnership with the Neighbors app. We are confident this will be another helpful tool to allow our officers to work closely with neighborhoods to help make your home safer. We know images and videos captured at your homes will be helpful to our staff in solving crime," Brentwood Chief of Police Jeff Hughes said in a news release. 
Users don't need a Ring device to use the Neighbors app and anyone with a camera system can upload content to the Neighbors app. 
According to the news, Ring estimates that about 3,000 Ring doorbells are in use in Brentwood. 
Home surveillance systems have grown in popularity as they've become more connected to smart devices and have been instrumental in helping to solve a variety of crimes across the country.
The Neighbors network was instrumental in assisting in the capture of Curtis Watson, an escapee from the West Tennessee State Penitentiary who allegedly killed a prison official, last weekend after he was spotted on a homeowner's Ring doorbell camera.
Users can download the app at download.ring.com/brentwood or by texting brentwoodtn to 555888 from a smartphone.
Users will then customize their geographic location within the app for notifications in their area but are not able to access information from other locations.
More information about Ring and the Neighbors app can be found at ring.com.