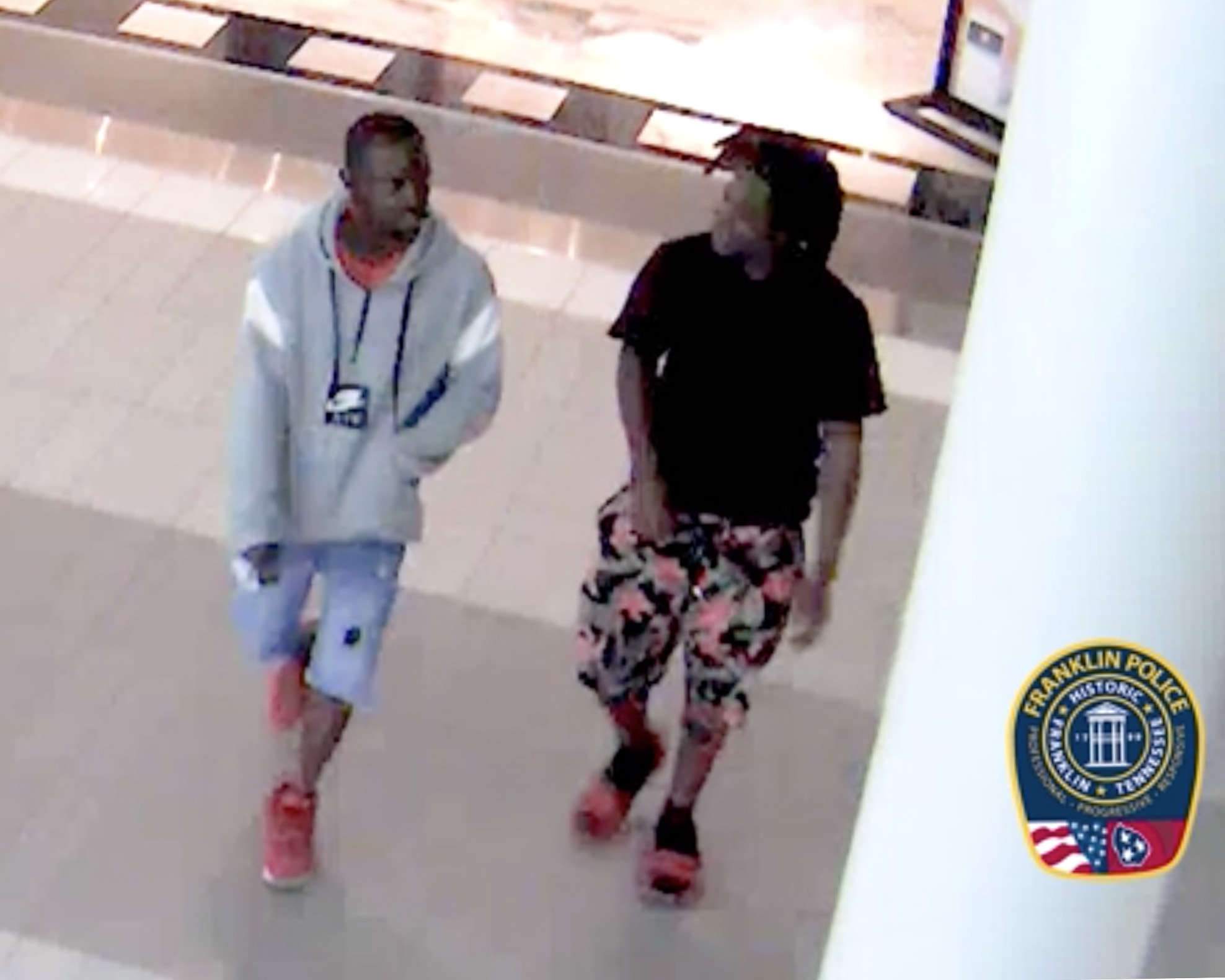 FRANKLIN POLICE DEPARTMENT
Detectives at the Franklin Police Department are seeking the public's assistance in identifying two suspects wanted for passing counterfeit twenty dollar bills at the CoolSprings Galleria mall.
A brief mall surveillance tape shows the two suspects entering the mall on June 20, 2019.
There's a cash reward of up to $1,000 for information. Individuals with information are encouraged to contact Crime Stoppers at (615) 794-4000 or to submit an anonymous eTip here.