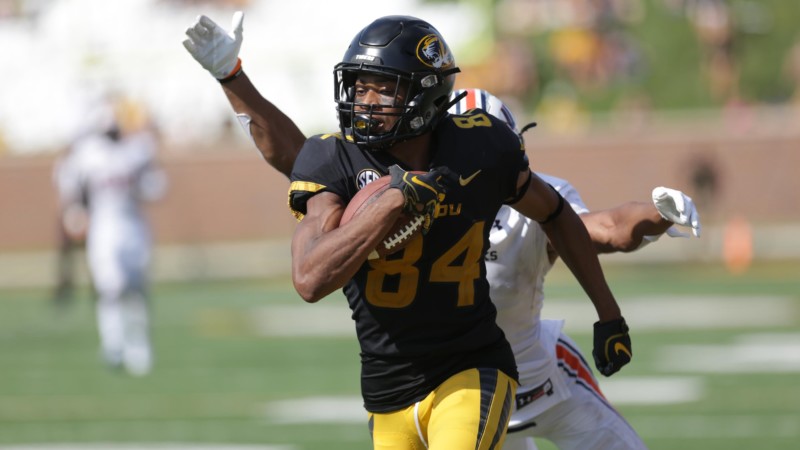 It looks like Emanuel Hall will have to latch on with one of the other 31 NFL teams to get his pro start.
The Chicago Bears waived Hall Tuesday after signing him as an undrafted free agent in April.
Chicago head coach Matt Nagy cited it as a matter of "numbers" as to why the team waived the former Centennial High School and Missouri standout.
The wide receiver's NFL prospects took an unexpected drop in the 2019 draft process as he tumbled out of the selection rounds and into free agency as a rookie.
Per the Chicago Tribune's Brad Biggs, Hall was a priority UDFA for the Bears, as they paid him a $30,000 base guaranteed salary and $12,ooo bonus to come to Chicago.
Though, Biggs says Hall wasn't able to practice much or play in the team's first preseason game, which no doubt contributed to his being waived.
Now, Hall will be placed on the waiver wire and could be picked up by one of the other teams in the league.
For him to be able to make a roster this fall, he'll have to be healthy and show some of the talent in preseason play that made football analysts project him as a mid-round draft pick pre-April.
It's also possible, should Hall clear waivers, he could be sent to IR in Chicago and spend the next year with the Bears getting healthy and working toward a chance at the 53-man roster in 2020.
Photo from Missouri Athletics.