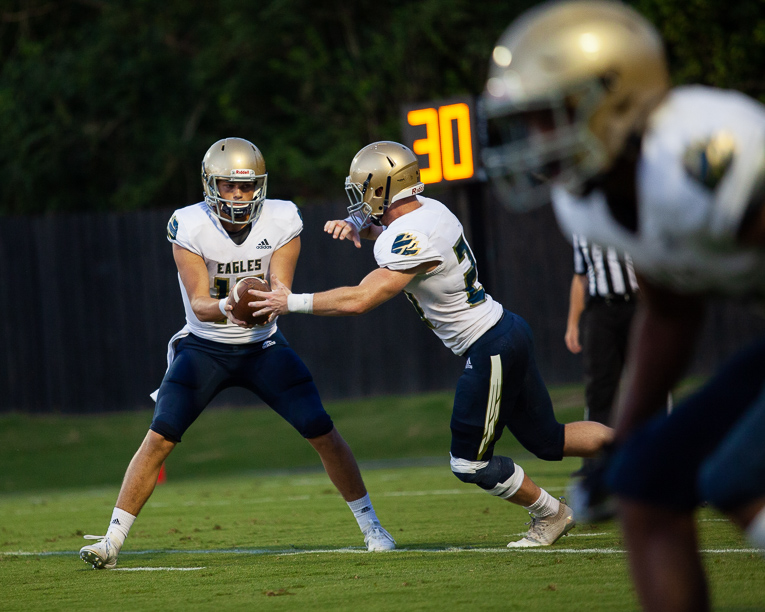 Below are select football scores from the around Williamson County for Week 5.
Independence 28, Franklin 27
Franklin showed some grit by going for the win in overtime against Independence on the road, but came up short on the two-point conversion.
Independence won on an Ethan Cash (321 passing yards, 1TD; 75 yards rushing, 3TDs) pass to Jaxson Campbell (127 receiving, 1 TD) on the first overtime drive.
The Rebels led 14-7 at halftime, but the Eagles had a 14-point second half and held Franklin to a sole touchdown.
The 4-1 Eagles will head to Hendersonville next week, while the 1-4 Rebels will head to McGavock.
Summit 36, Overton 7
The Summit Spartans improved to 5-0 Friday night after a balanced effort on offense score 36 points and a staunch defense hold Overton to a touchdown on the road.
Quarterback Destin Wade threw for 113 yards and two touchdowns while twin brother Keaten Wade rushed for 106 yards and a touchdown.
The Spartans led 28-7 at halftime and never looked back.
They'll face Clarksville Northwest at home next week.
Franklin Road Academy 42, Donelson Christian Academy 32
Running back Jeffrey Vercher had a monster night for FRA with five rushing touchdowns in the team's win against Donelson Christian Academy.
Taylor Williams ran in the first score for the Panthers.
The 4-1 FRA faces RePublic at home for Homecoming next Friday.
Centennial 21, Dickson Co. 7
Fairview 34, Sycamore 14
Tullahoma 50, Spring Hill 10
Mt. Juliet Christian 35, Grace Christian Academy 16
Photo by Matt Masters.