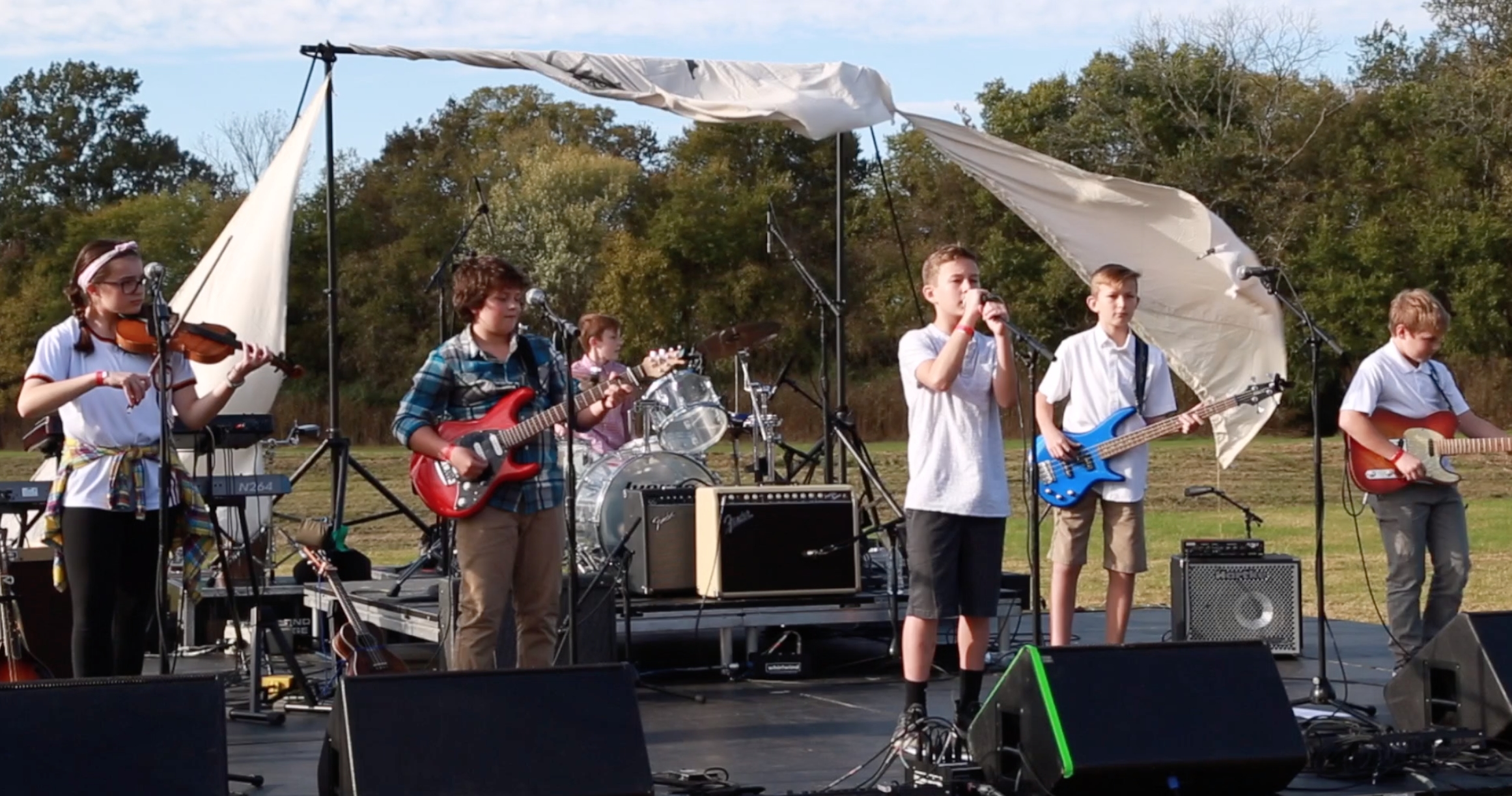 PHOTO: From left to right: Clara Zaccari, Hunter Wyatt, Ethan Hill, Bishop Reilly, Marik Edwards and Jacob Marak. / Courtesy photo
By ALEXANDER WILLIS
What began as just a passing interest for 10-year-old Ethan Hill and 9-year-old Marik Edwards to perform in their fourth grade talent show has now exploded into a six-member rock band named General Idea. Fast forward three years to today, and the band has put roughly 20 shows under their belt, from performances at The Good Cup coffee shop in Franklin, to being featured in the Lieper's Fork and Franklin Christmas parades.
Now in seventh grade and attending Grassland Middle School in Franklin, Hill and Edwards, who play the drums and bass guitar, respectively, have seen four more members join their ranks; Guitarist Jacob Marak, Singer Bishop Reilly, Violinist Clara Zaccari and Guitarist Hunter Wyatt.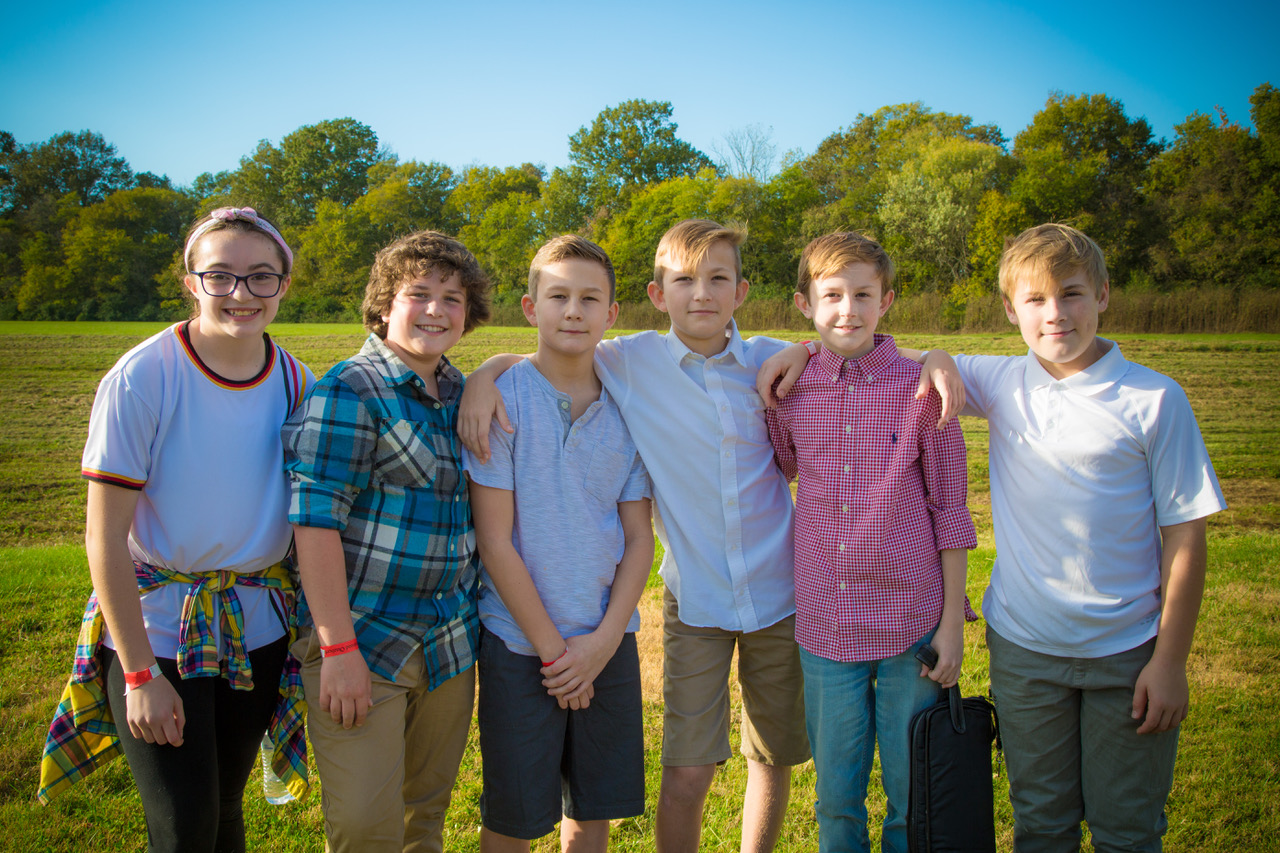 "So [Hill] and [Edwards] came up to me one day in fourth grade, and they're like, 'hey, you want to do the talent show,'" Marak said, describing the formation of the band three years ago. "So we started practicing at [Hill]'s house, and we're like, 'we need a singer.' Originally we thought that I should sing, but I knew I couldn't sing… like, at all."
Hill's mother, Geinger Hill, said the three fourth graders were excited about performing at their school's talent show, and began practicing in her home studio after school.
"My son is a drummer, and he had a friend who played guitar, and then a friend who played bass, and so we brought them over to our house one day and just kind of had them sit around," Geinger said. "They decided they were going to do "Blackbird" by the Beatles, and my husband was like, 'this is really good, these kids can play!' When they were all playing together, their eyes just lit up for the first time. It was a pretty amazing moment."
It was after their first performance together that the band decided they needed a singer. After throwing some names of a few friends and acquaintances around, the group decided on their friend Reilly – and, once Reilly came into the mix and sang for the first time, Geinger knew these four kids had created something special.
"When they sat down in the studio and [Reilly] started singing, I had to leave the room because there were tears in my eyes, and I was afraid they'd make fun of me," Geinger said. "It was just one of those moments."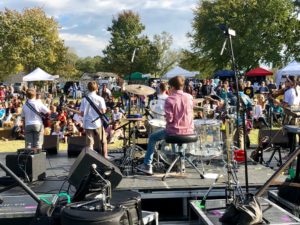 From there, things began to take off.
Geinger said their performance at the talent show was a "huge hit," and that the band was immediately thinking about the next year's talent show. In the meantime, the band – with a little help from their parents – began to scope out potential venues for live performances. Through the years, the band began playing at birthday parties, open mic nights, theatrical productions, and even the aforementioned Leiper's Fork and Franklin Christmas parades in 2018.
While each band member's introduction to music varies a great deal, from Zaccari's uncle owning a violin shop, to Marak's inspiration to get a guitar from a scene in the 2010 film Tooth Fairy starring Dwayne "The Rock" Johnson, one thing they all share is a love of music – as well as some similar inspirations.
Artists like Queen, Tom Petty and Red Hot Chili Peppers were cited as some of the band's major influences. None was greater, however, than The Beatles. Beginning with their first ever performance together of the song "Blackbird," the band members cite The Beatles' versatility as their greatest inspiration, and say that that level of musical variety is something they aim to replicate – only, with their own flavor.
While currently they only perform covers of their favorite songs, the band said they're now working on some original pieces; something they hope to release in the near future.
General Idea continues to perform live on a regular basis, with their next live performance being this Saturday in Spring Hill, where they'll be featured during the Pickin' in the Park music festival, held at Harvey Park from 5 – 8 p.m. While the band members wouldn't reveal what songs they'll be performing, Marak teased that it would be their first live performance of Keith Urban song. To find out what that song may be, those interested will simply have to find themselves at Harvey Park this Saturday.