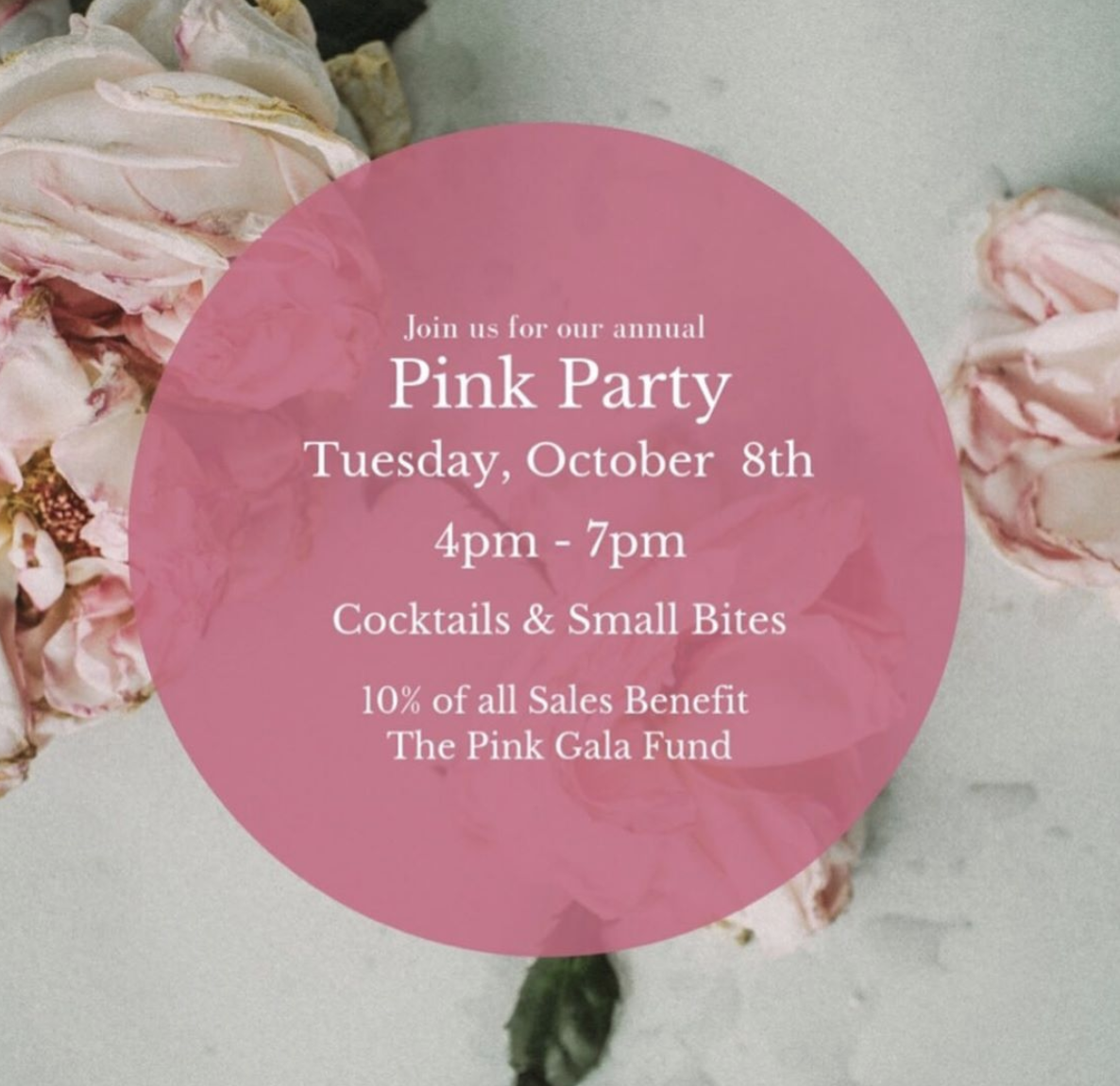 Photo courtesy of Kelly Spalding Designs
By REBEKAH JONES
For Kelly Spalding—designer, entrepreneur, and business owner— helping women fight breast cancer is one of her main priorities in life. A 7-year survivor herself, Spalding is committed to helping other women in their journey's with the disease.
With her downtown Franklin shop, Kelly Spalding Designs, she not only aims to give people innovative and stylish ways to design their homes, but the opportunity to give back.
This Tuesday, Oct. 8, she is hosting her annual Pink Party at the shop. From 4-7 p.m., guests can explore the shop while sipping cocktails and indulging in a few delicious treats. 10% of all sales will go towards preparing for The Pink Gala. She will have Chemo Relief Kits available for sale and for every one purchased, one will be donated to the Breast Health Center at Williamson Medical Center. The Kelly Spalding Designs signature scented candle, "Cozy" will also be for sale with all of the proceeds going to The Pink Gala for the remainder of the month.
In 2010, she founded The Pink Gala, a New Year's Eve fundraiser in memory of her mom who lost her 20-plus-year battle with breast cancer.  Kelly was diagnosed with breast cancer in 2012 and continues to raise funds and awareness for The Breast Health Center at Williamson Medical Center.
Kelly Spalding Designs is located at 915 Columbia Ave., Franklin, TN 37064. For more information, call (615) 442-7662 or email [email protected].