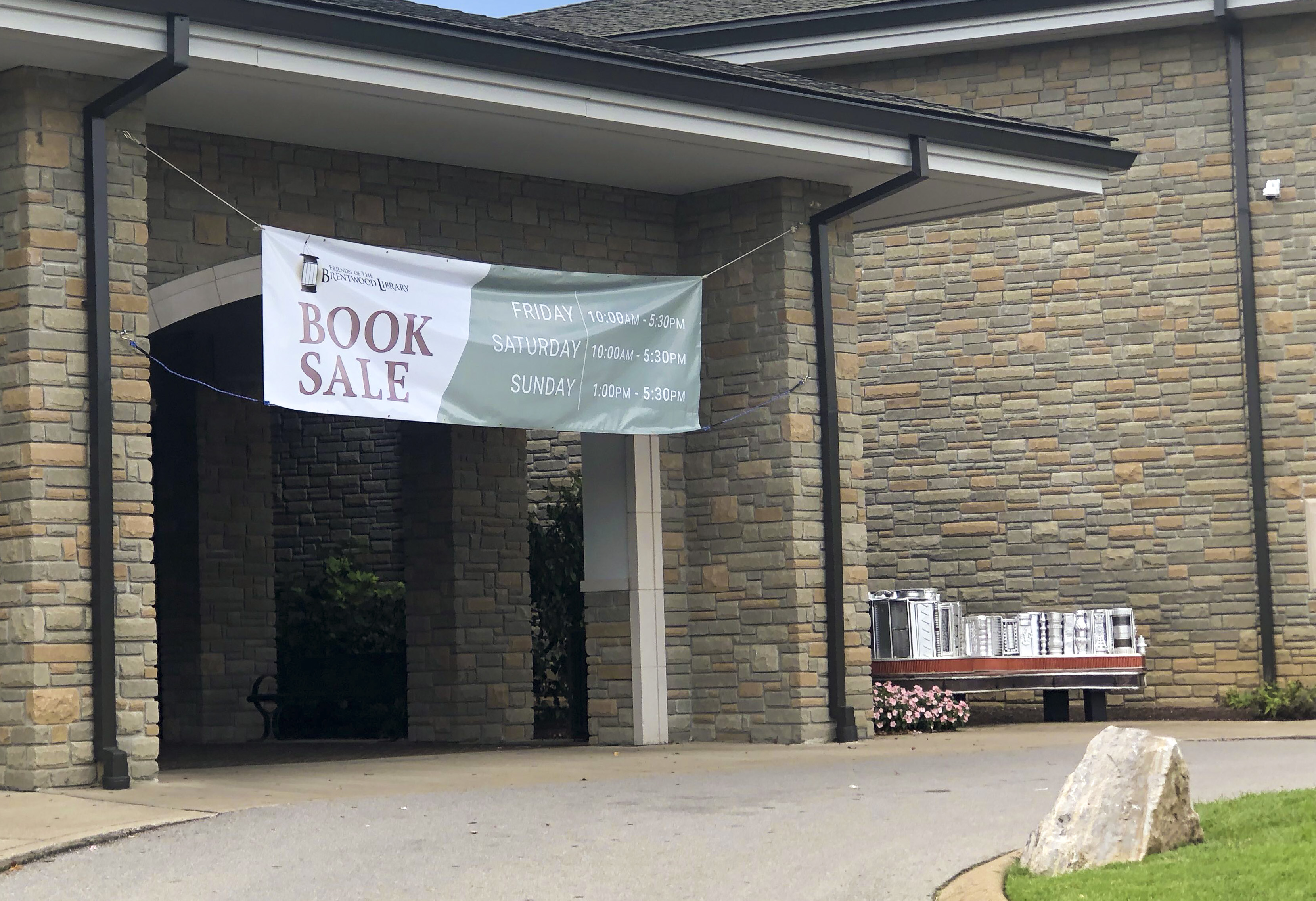 By RACHAEL LONG
More than 15,000 items will be for sale this weekend at the John P. Holt Library during another Friends of the Library book sale. 
This is the third quarterly book sale of the year for the Friends, and President Kathy Dooley-Smith said the July sale is the biggest one yet with a "larger than normal" selection of vintage books. There will even be some items for sale from the Friends' Amazon store inventory. 
The Friends' quarterly book sales and Amazon store sales are the group's only method of fundraising, and all proceeds go toward library programs. Dooley-Smith said the Friends contribute roughly $100,000 to the library each year. 
"Last year alone, more than 26,000 children, teens, and adults participated in library programs sponsored by Friends," Dooley-Smith said. "So please come and shop the book sale so we can continue to provide programming, technology, and special services to our Brentwood community." 
Along with new library equipment, the Friends support programs such as the ukulele and telescope checkout, technology upgrades to the Children's Story Time Room, new tables for meeting rooms, and virtual/directional signage.  
The sale will take place July 19-21, and Friends members will get the first look with "Friends Members' Sneak-a-Peak" from 9 to 10 a.m. Friday. Those interested in joining the Friends group can sign up for memberships on the spot, which start at $20. 
"We truly believe that the library is better with Friends," Dooley-Smith said. "So if you attend programming at the library, use the meeting rooms or study rooms, or even just take a moment to enjoy the art gallery exhibit each month, join us. We love to welcome new Friends and have volunteering opportunities to suit any schedule." 
The weekend book sale hours are as follows:
Friday, July 19: 10 a.m. — 5:30 p.m.

Saturday, July 20: 10 a.m. — 5:30 p.m.

Sunday, July 21: 1 — 5:30 p.m. (50 percent off everything)
For more information about the upcoming book sale and more, contact the Brentwood Library at (615) 371-0090.