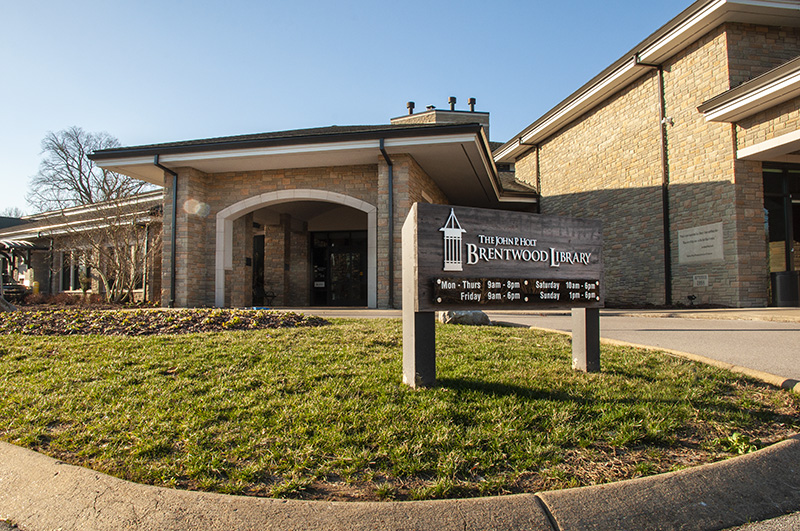 The John P. Holt Brentwood Library has a variety of programs for the week of Oct. 14-20. Check out the details below:
Monday
The library will be closed for inventory on Monday.
Tuesday
The Kids' Make program give participants aged 7-12 explore new tools, fine motor skills, creative problem solving and self-directed play with art supplies, recyclables and of course their imagination. The program begins at 4:30 p.m., is free and registration is required.
Wednesday
The Scholastic Chess Club will take place on Wednesday at 5 p.m. and at 6:15 p.m.
An onsite chess coach from the Nashville Chess Center will guide participants in beginning, intermediate and advanced strategies. Everyone is welcome no matter your skill chess level, and boards are provided. 
There is a $10 fee that will be collected at the beginning of class, with online registration.
Thursday
A dairy-free milk tasting will take place on Thursday at 1 p.m. and 6:30 p.m. 
The free program will have online registration and will include a variety of dairy-free milks including almond, cashew, flax and more. This series of library tastings are very informal and a good place to come for snacks and conversation.
Friday
Afternoon Tea Basics will take place on Friday at 2 p.m. where participants will participants will learn a brief history of tea including tea terms, basic manners and etiquette, and brewing methods. 
There will be three types of tea to sample. Learn the basics so you can host your own Downton Abbey Tea Party! The event will be presented by Jennifer Stowe, a certified tea and etiquette consultant of the Mid-TN Tea Association.
Saturday
The free program Navigating Today's College Admissions will be held at 10 a.m. on Saturday where participants will learn strategies to help students stand out in the admissions process and graduate college debt-free. In this session Michele Wolfson will discuss these topics. Registration is available online.
The featured program of the week is "What is Dyslexia?" a program to help people better understand the disorder.
The free program will be held on Saturday at 2 p.m. with registration available online. 
Erin Paske, a certified Tennessee teacher and certified dyslexia tutor, will discuss the signs of dyslexia that every parent, grandparent and teacher should know.
Paske and her husband Steven own the Nashville Dyslexia Center, a mobile tutoring business.
The program will also feature Elizabeth Temple who earned a Master's of Education in Curriculum and Instruction from the University of South Florida.
Temple and her husband reside in Franklin with their three children, one of whom has dyslexia. She will also share her journey of learning about dyslexia and advocation for her child's needs in the classroom.
More information about the Nashville Dyslexia Center can be found at nashvilledyslexiacenter.com.
Sunday
A Sensory Friendly Movie Matinee will take place at 2 p.m. on Sunday where a family friendly animated movie will be shown in an accepting and comfortable environment for individuals on the autism spectrum and/or with sensory processing sensitivities.
In order to provide a comfortable experience lights will be turned slightly up and the sound turned slightly down.
Families are welcome to bring their own snacks and drinks. Audience members are welcome to get up, dance, walk, or sing. 
Attendees do not have to be on the autism spectrum or have sensory processing sensitivities to attend. All are welcome to enjoy a movie in a climate of acceptance and understanding. This is a family event, and all children must be accompanied by an adult.
The John P. Holt Brentwood Library is located at 8109 Concord Road. More information about the library and programs can be found at brentwoodtn.gov/library.