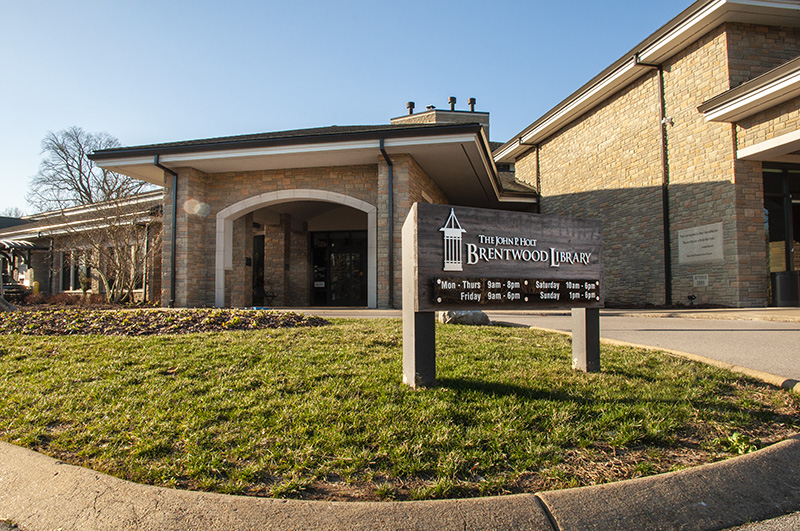 STAFF REPORTS
The John P. Holt Brentwood Library has a variety of programs for the week of September 16 through September 22 including programs focused on food tastings, a play, yoga and a plant swap.  Check out the details below:
Monday
Revive Restorative Yoga will take place at 11 a.m. on Monday. This class uses trusted techniques (linking gentle movements and focused concentration on breath) into a series of postures working deep on the inter-connective tissues to promote "internal cleansing" and well-being in all areas of life. There is a $5 Class Fee with registration available online.
Tuesday
The Kids' Make program give participants aged 7-12 explore new tools, fine motor skills, creative problem solving and self-directed play with art supplies, recyclables and of course their imagination. The program begins at 4:30 p.m., is free and registration is required.
Wednesday
Wednesday will see the free series Retirement University with three sessions and registration available online.
Session 1 will take place at noon with the topic of Turning IRA Assets into Income: Strategies for transitioning a portfolio for retirement.
Session 2, Planning for Healthcare in Retirement: How to integrate potential costs into your financial planning, will take place on Oct. 9, and Session 3, IRA Mistakes to Avoid: Pitfalls to be aware of, will take place on Nov. 13.
Thursday
A Snack Bar Tasting will take place at 6:30 p.m. This month participants will be tasting varieties of Snack Bars – protein, nuts, fruit. Maybe you will find a new favorite? This series of library tastings are very informal and a good place to come for snacks and conversation. The program is free with registration available online.
Friday
Games Club! will take place on Friday at 4:30 p.m. where participants can play a variety of classic and new board games. The board games will be provided and the free program is open to children aged 6-12. Registration is required.
Saturday
Story Time will take place on Saturday at 10:30 a.m. with songs, a story and a simple craft. The program is free with no registration required.
The library's Featured Program of the Week is the popular (and free) Plant Swap. Participants can drop off any seedlings, bulbs, or plants at 10 a.m. and can pick up plants at 1 p.m. Please label the items with as much information as you know (Name, scientific name, color, etc.)
Sunday
"After," A Play of Memories of Otto Frank, will take place at 3 p.m. Join us for a one-man performance of "AFTER," a one-act play about Otto Frank's experience of the Holocaust written by local playwright Dr. Deanne Collins. 
The role of Otto will be brought to life by local actor Dave Bielawski. Angel Belog will perform violin solos. Guests are welcome to meet and greet the performers and production team following the performance. Performance time is approximately 40 minutes. The program is free with registration available online.
The John P. Holt Brentwood Library is located at 8109 Concord Road. More information about the library and programs can be found at brentwoodtn.gov/library.