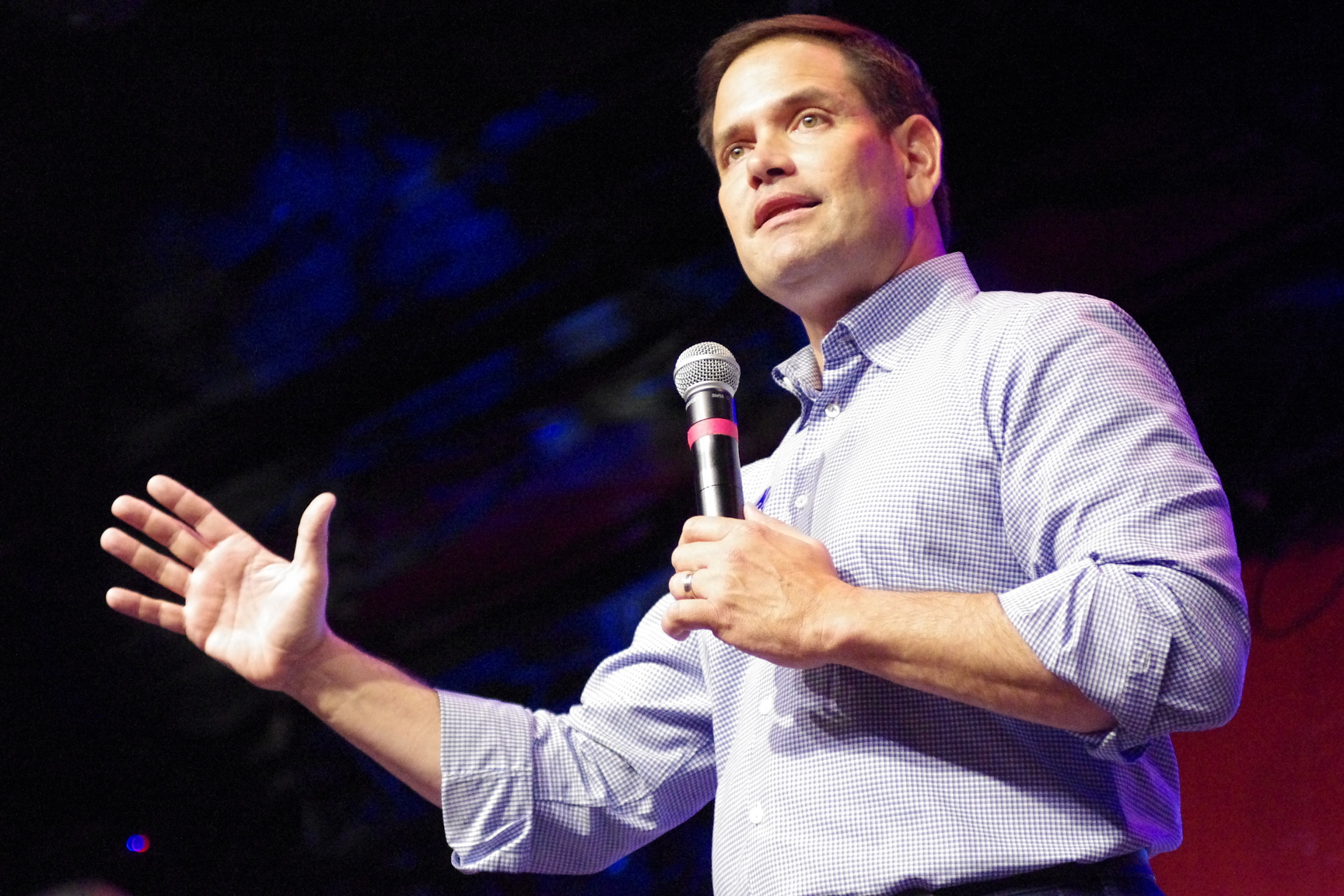 PHOTO: Sen. Marco Rubio stressed what he believed to be the importance of small government in Franklin Friday evening. / Photo by Alexander Willis
By ALEXANDER WILLIS
Florida Senator and 2016 presidential candidate Marco Rubio spoke in Franklin Friday evening, praising Williamson County for its low unemployment rate, business-friendly climate and more. Rubio spoke as the headliner for State Sen. Jack Johnson's annual fundraising event, where U.S. Sen. Marsha Blackburn was also a guest speaker.
"My only regret is that Williamson County is not actually a state, the 51st state," Rubio said. "The reason why this county and this state is growing and prospering economically is not because you have incredible representation in Washington — which you do — but the reason why it's incredible representation is because Marsha, and your delegation knows that what your state legislature is doing is giving you a competitive advantage. People are moving here, including some Floridians, because it has a friendly climate to create jobs, raise your kids and have good schools, and all of that is the work of the state legislature."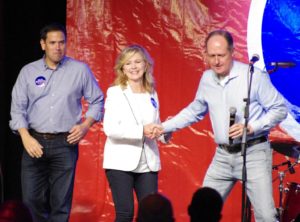 Rubio attributed Williamson County's success to the power of its state legislature, something he argued was the country's founders original intention as to how government should work.
"I'm an enormous fan and believer in state legislature — I served in state legislature like Marsha did," Rubio said. "Here's what troubles me: that is really the local government that our constitution intended to be the most prominent in our country — it really was."
Rubio continued, stressing what he believed should be the most powerful body of government in the average American citizen's life.
"If you look back at the founders, they didn't anticipate having a federal government like the one we have now," Rubio said. "Now, that doesn't mean that we're going to go back to the way things were at that point, but the reality of it is, we were designed to be a nation where the federal government did a few important things, but most of what was supposed to happen governmentally, in your lives, was supposed to be at the state level, and city hall."
In 94 out of the 95 counties in Tennessee, voters during the 2016 election voted for Donald Trump to be the Republican nominee. The single outlier was Williamson County, who voted for Rubio. Calling Williamson County Rubio's "second home," Blackburn called the Florida senator a "local hero in Williamson County" during her speech.
"Regardless of what you hear about Washington D.C., and all the bickering, we are getting things done," Blackburn said. "We've got some great senators that are working hard and are delivering, even if you may not read about it in the mainstream media. The Child Tax credit that many of you enjoyed this year when you filled out your federal income tax, that provision was developed by Sen. Marco Rubio, and he is continuing his work for families by working on a conservative approach for family leave."
Johnson himself heavily praised Blackburn and Rubio, as well as his other featured guests which included State Rep. Sam Whitson and the U.S. Ambassador to Japan Bill Hagerty. Beyond the praise of his colleagues, Johnson was also pleased to share the latest on the state of Tennessee.
"When you look at the metrics and the things that Tennessee has accomplished, I hope we're making you proud," Johnson said. "We have the lowest unemployment rate ever recorded in the history of Tennessee right now, and I tell you, it's not by accident, it's because we're implementing conservative policies, and conservative policies work every single time they're tried."