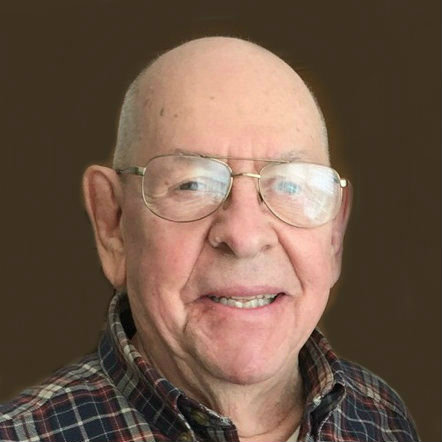 Bill Marantis passed away on Sept. 11, 2019 at Alive Hospice in Nashville, Tennessee.
He is survived by his wife, Nancy Thurston Marantis; daughters, Rebekah L. (Les) Clayton, Melanie (Brad) Parnell and Heidi M. (David) Hoffmeister; grandchildren, Benjamin Clayton, Cody Parnell, Andrew, A. J. and Chloe Hoffmeister; and brother, Theodore Marantis of Greenville, Pennsylvania.
He was born in McKees Rocks, Pennsylvania on Aug. 23, 1929 to parents Andrew and Anna Marantis. Bill spent the first 16 years of his life in Pittsburgh, Pennsylvania until his father purchased a dairy farm outside Pittsburgh which he ran for six years before entering the U.S. Army in Fort Hood, Texas. He attended Houghton College in Western New York, completing an undergraduate degree in classical languages. In college he met and married his wife of 59 years, Nancy Thurston Marantis. They moved to Pittsburgh, Pennsylvania where he pursued Graduate Studies in Classical Languages at The University of Pittsburgh. He accepted a position as a Latin Teacher in suburban Buffalo, New York where he worked and raised a family for 35 years. He received his master's degree in education from the University of New York during that time. His love of the Greek, Hebrew, and Latin languages influenced his career choice as a Latin teacher and was one of his passions throughout his life. Upon retirement, Bill and Nancy moved to Franklin to be near family. He was an active servant of Faith Community Church for over 20 years and a participant of the Empty Hands Fellowship. He enjoyed sharing his love of baking and cooking with family and friends.
There will be a Celebration of Life Service at 2 p.m. on Saturday, Sept. 21 in the chapel of Spring Hill Memorial Park and Funeral Home in Spring Hill, Tennessee with visitation from 1-2 pm. Memorial contributions may be made to Hard Bargain Association, P.O. Box 545, Franklin, TN 37065-0545. An online guestbook is available at AustinFuneralService.com, 615-377-0775.