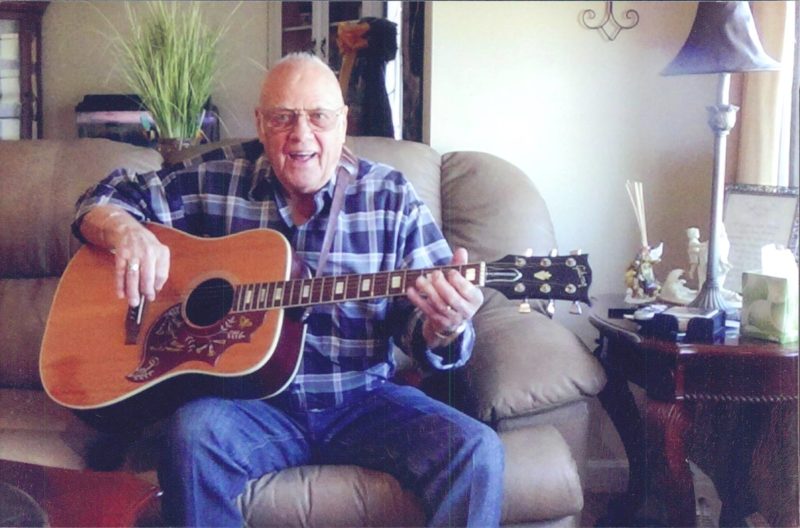 William Conway Brown, age 86 of LaVergne, passed away June 27, 2019 at Bethany Health and Rehab in Nashville. Mr. Brown was born on August 23, 1932 in the South Tunnel Community of Sumner County to the late Olie Clifton Brown and the late Gracie Ann Beal Brown. Mr. Brown worked many years at Bridgestone, retiring after 25 years of service; he enjoyed singing and playing guitar. He was a member and ordained Deacon at Old Path Missionary Baptist Church in Smyrna where he also served as song leader for many years. He loved all children and his family very much; he will be deeply missed.
In addition to his parents, he was preceded in death by his wife of 50 years, Charlene Brown; sons Samuel E. Dallas and William Bobby Haddock; brothers, Roy Brown and Wallace Brown. He is survived by his wife, Wanda Brown; children, Theresa Nash (Don) of Murfreesboro, Beverly Myers (Bruce) of Murfreesboro, Tammy Rogan (William) of Gallatin, Connie Copen (Evan) of Rifle, Colorado, Katherine Ann Johnson of Lebanon, and Alison Fuqua (Jonathan) of Antioch; 30 grandchildren and many great and great-great grandchildren; sisters, Helen Sloan of Bloomington, Indiana, JoAnn Brown of Mt. Juliet, Gloria Smith of Carthage, and Jean Oglesby of Hartsville. Mr. Brown's grandsons will serve as active pallbearers and Don Stephenson will serve as an honorary pallbearer.
Funeral Services will be held on Sunday, June 30, 2019 at 2 p.m. from the Chapel of Crestview Funeral Home with Bro. Jason Wheeley and Bro. Gayle Snoddy officiating. Interment will follow in Crestview Memory Gardens. Visitation with the family will be on Saturday from 4-8 p.m. and Sunday from 1 p.m. until service time. Arrangements Entrusted To: Crestview Funeral Home and Memory Gardens, 1623 Highway 109 North, Gallatin, Phone: (615)452-1943, Obituary Line (615)452-7589, www.crestviewfh.com.