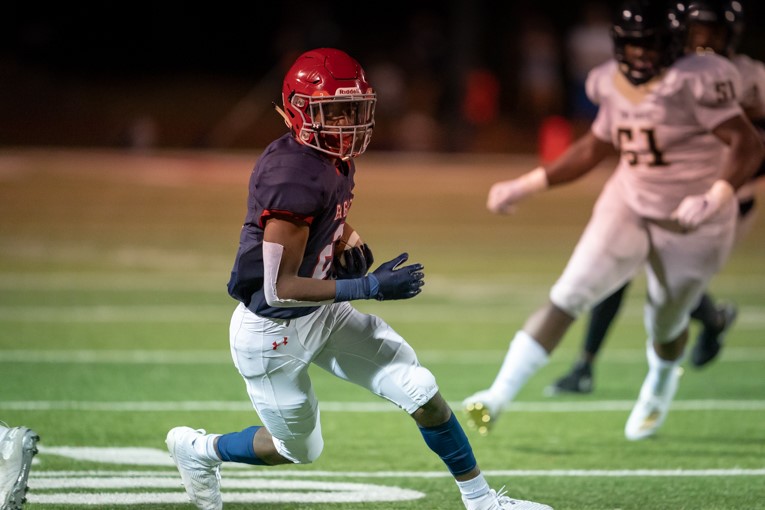 PHOTOS BY ANDY COLLIGNON
It took four quarters, but the Brentwood Academy Eagles edged visiting Class 6A foe Whitehaven at home Friday night 17-14.
The team scored 10 of its 17 points all in the fourth quarter and held Whitehaven scoreless in the second half.
Manny Scott had a late 71-yard touchdown run to seal the deal for BA.
He also hauled in Wade Williams' lone TD pass of the night, a 42-yard pass in the second quarter.
Elijah Ealey had nine receptions for 92 yards in the victory.
BA (3-1) hosts region foe Father Ryan next Friday to continue the season.