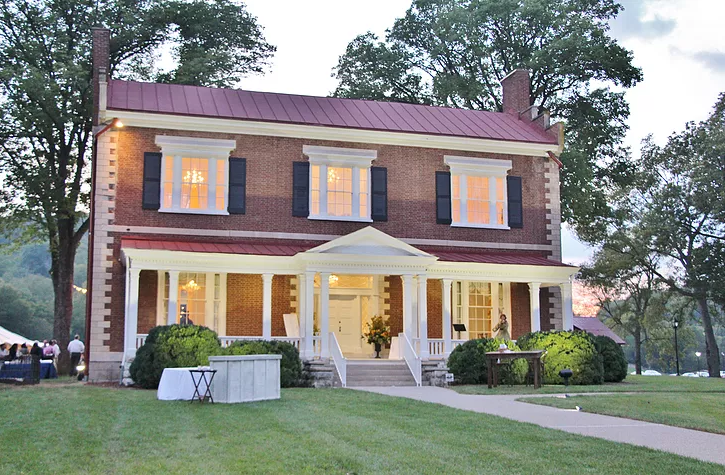 STAFF REPORTS
The Rendezvous at Ravenswood, Brentwood's final 50 year anniversary celebration, will take place on Thursday at Ravenswood Mansion capping off a year of celebratory community events.
The event will open at 6 p.m. at the historic Ravenswood Mansion at Smith Park where in attendance will be city, county, state and nationally elected leaders including Sen. Marsha Blackburn and U.S. Rep. Mark Green.
Green will also present a proclamation to Brentwood, celebrating its 50 years.
"Brentwood is a special community that many friends call home," Green said in a news release. "I am honored to be there to celebrate this 50-year milestone in the life of the city. 
The proclamation was entered into the official congressional record in Washington, D.C. on Friday, Oct. 4.
Tickets for Brentwood's biggest event are still on sale here.
The night will feature live music, dancing and dinner by Dream Events and Catering — featuring an array of gourmet food and Ravenswood Mansion specific desserts such as Emmeline's Dream, Lucy's Lavender Lemon Curd Tartelettes and Marcella's Maple Whiskey Blondie Bar. Tyrone Smith, known best as "Super T," will perform at the party with his 12-piece band.
Brentwood Mayor Rhea Little will kick off the evening's celebration with a toast to the City of Brentwood and its 50 years.   
"Milestones like Brentwood's first 50 years are important to celebrate," Commissioner and 50th Steering Committee member, Nelson Andrews said in a news release. "The  Rendezvous at Ravenswood is an opportunity for the community to gather, tell stories, celebrate our many accomplishments, and enjoy the promise of Brentwood's next 50 years as the best place to live, work, and raise a family."
To commemorate the 50th celebration, memorabilia items are available for purchase including a custom watercolor map print of historic Brentwood landmarks, T-shirts printed with the historic map, as well as a limited number of event specific T-shirts and a popular memoir written by a Brentwood native.   
All items are available for purchase online.
Event sponsors include presenting sponsor Tractor Supply Company and platinum sponsors Andrews Cadillac, Brentwood Academy, Brookdale and LBMC.
Pennington Distillery will donate Pickers Vodka, and their award winning Tennessee Whiskey. They will offer a signature drink for the evening and Master Distiller Carter Collins will hold a whiskey tasting.
Any remaining funds from the 50th celebration will be used for a community improvement project, and the city is currently accepting suggestions for future projects.More information can be found at brentwoodtn50.org.