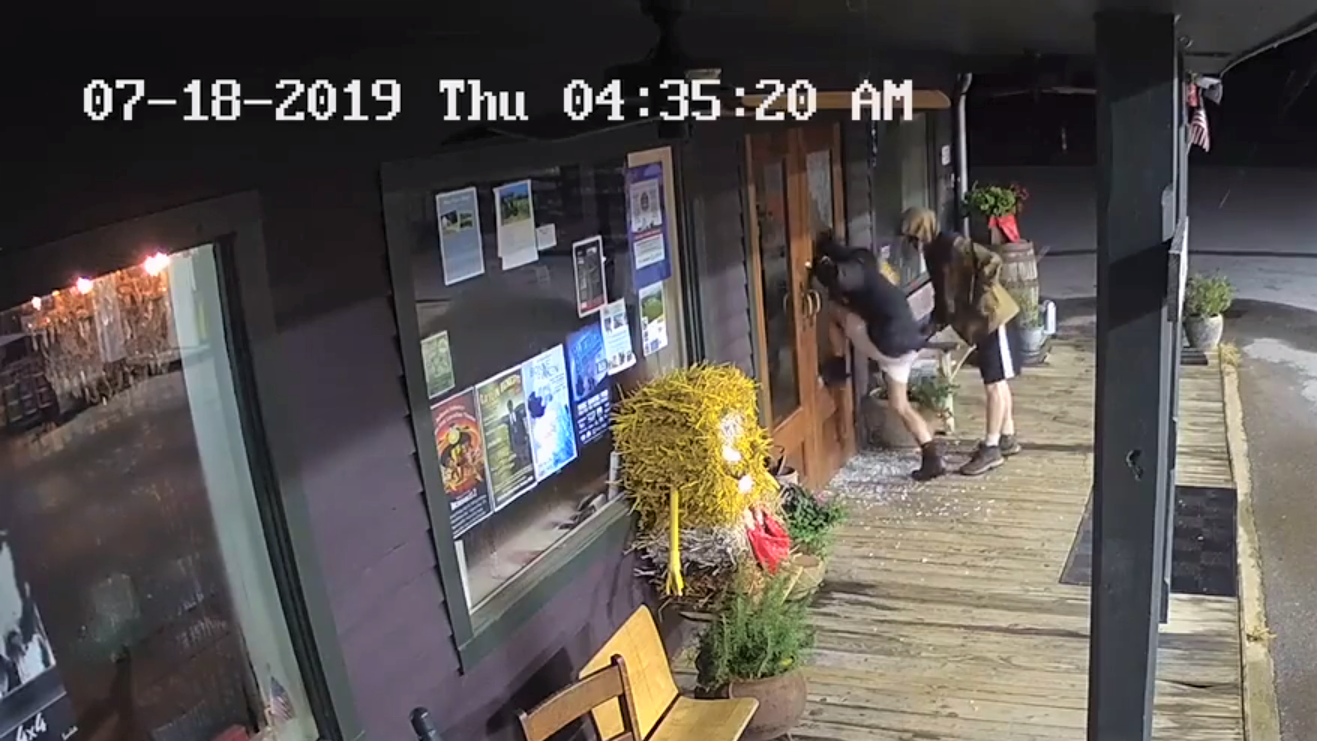 Photo courtesy of Williamson County Sheriff's Department
BY ALEXANDER WILLIS
The Williamson County Sheriff's Office released video Monday of two men breaking and entering into Leipers Fork Market Thursday, with a cash reward of up to $1,000 offered for information leading to the arrest of the two suspects.
The market is located off of Old Hillsboro Road in Leipers Fork, with the just-released surveillance footage showing two men, who appear to be white and in their 20s, breaking the front door's glass with a crowbar before going inside and taking what appears to be cash lock box. The two men are then seen running from the market and leaving in a lightly colored extended cab pickup truck.
Detectives are also investigating whether the burglary is related to another burglary that occurred in southwest Franklin on July 14.
People with identifying information of the suspects are encouraged to contact Detective Jessica Richards at (615)790-5554 Ext. 3224. Those with information may also call Crime Stoppers at (615)794-4000, and may be eligible for a cash reward of up to $1,000 for information leading to the arrest of the suspects. An anonymous tip may also be submitted by texting 847411; those who text this number are instructed to first type the keyword "TIPWCSO," hit space, and then type the information.