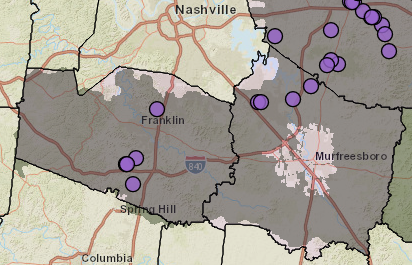 STAFF REPORTS
After thunderstorms came through the Middle Tennessee area Tuesday afternoon, several homes and businesses are out of power.
According to a Middle Tennessee Electric outage map, homes and businesses in Brentwood, Franklin and Spring Hill are all experiencing outages.
Earlier this evening, a home in Watkins Creek subdivision was hit by lightning, according to social media accounts.