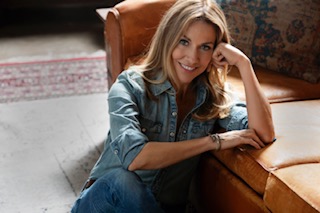 Lipscomb Academy is ringing in new traditions with its hire of former NFL quarterback Trent Dilfer as its new football coach.
Next up is the inaugural Music City Mustang Stampede, which will top all of the high school's home games this season.
The school says notable musicians will headline each Mustang homes stand (Aug. 23, Aug. 30, Sept. 20, Oct. 10, Nov. 1), with Grammy winner Sheryl Crow headlining the first in the series.
"I'm coming to Nashville from Austin, Texas, and if you know anything about football in Texas you know that high school football games are much more than just sporting events," Dilfer said in a release from the school.
"They are events that engage and build community — not just among the student athletes and their families — but where our neighbors and the city come together to have fun, to watch football and to have a Friday night experience that is the highlight of their week."
The free concert, to be held on the new Stampede Stage on the school's baseball field, will be accompanied by food trucks and inflatables. It'll start at 4:30 p.m., with gates opening for the game at 5:30 and kickoff at 7:00.
Assistant coach Patrick Carpenter, who doubles as a musician himself, and Daves Highway, a band of Lipscomb University alumnus, will open for Crowe. Other concert headliners for the later dates are to be announced.
Dilfer joined Lipscomb Academy January after former coach Scott Tillman resigned last fall.
He's only the third coach in the school's recent history, with the late high school coaching legend Glenn McCadams having been a 31-year steward over the football program.
"My family and I are honored to be part of the Lipscomb community, and we believe that God has led us specifically to this community at this time," Dilfer said. "My goal is for us to be great in football, but more importantly for our football program to represent what is best in this neighborhood and the great city of Nashville."
The Mustangs will face Glencliff to start the season Aug. 23.
Photo from school.