Brennan Chapman
Senior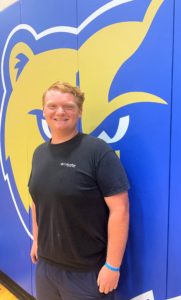 Brennan Chapman is a senior at Brentwood High School and this week's Student of the Week.
Outside of academics, his biggest passions are cars and football. "I love both of those things and am good at knowing what to do for cars and understand football," he said.
Chapman said that one of his biggest role models is his father. "He has been through the hardest times and the best times and never gives up through hardships," he said.
When he's not in class, he enjoys working, playing and watching football, filming, car meets, and spending time with friends and family.
His favorite teacher is Mr. Adcock. He said he loves his class and has a lot of fun.
Stephanie Simmons, Ed. D., said of Chapman, "Brennan is genuinely always kind, caring and a joy to be around. What a great example for us all."
After graduating from BHS, he plans to work with cars and for the environment.