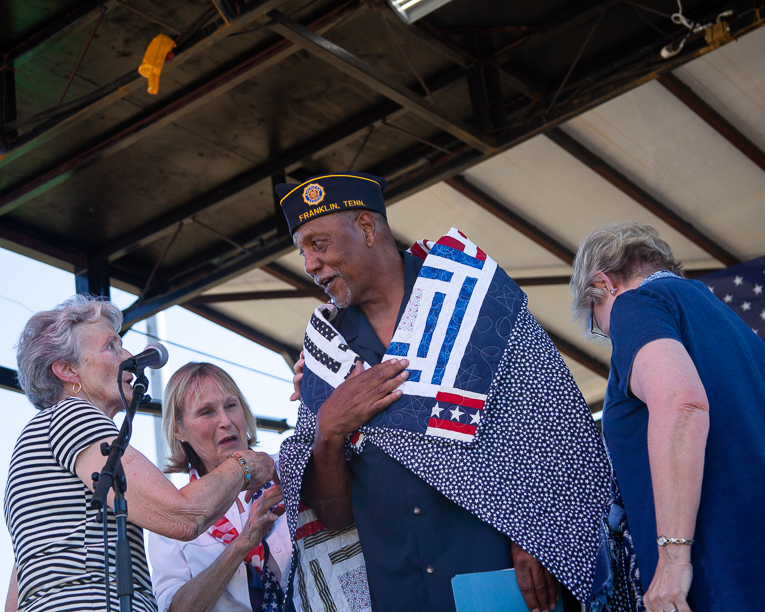 By MATT MASTERS / Photos by Matt Masters
The 4th annual Vetfest brought over 100 veterans, active service members and their families together in Granny White Park in Brentwood on Saturday to recognize veterans and increase awareness about resources available to military families.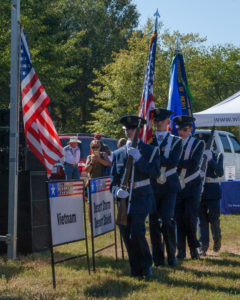 The free event took place from 11 a.m. to 7 p.m. with the Heroes Stroll taking place before the event at 9:30 a.m.
The "Community Celebration of Military Family Service" offered direct access to support services and onsite resources and provide an opportunity for the community to celebrate and recognize military family service.
Chief Executive Officer and Founder Laurel Bowman and addressed the crowd and a special presentation was made to Willie Gentry, a retired Army soldier who served from 1970 to 1972 where he earned the Bronze Star with valor.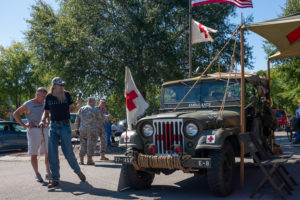 Gentry was presented with an honorary quilt made by representatives of the Quilts of Valor Foundation, a presentation that came as a surprise to him and left him silently wiping tears away as he was recognized.
"It feels great, but I'm going to kill my friend right here," Gentry joked, pointing to Harvey Christman, who also served in the Army from 1971 to 1974, and helped to facilitate Gentry's surprise recognition.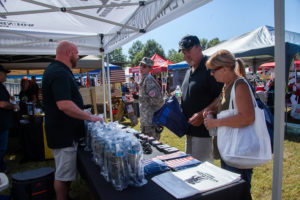 VetLinx Chief Operating Officer for Faye Baldwin said that the turnout was incredible, with the largest amount of booths for veterans services that they've had since VetFest began.
"This gives veterans new ideas that they may not have heard of to seek out and resources help them," Baldwin said. 
In addition to the quilt presentation there was also the presentation of colors, art exhibits, food trucks, historical military displays a kid zone, lawn games, live music, prize giveaways throughout the day, a raffle and representation from a variety veteran-owned businesses and veteran organizations.
Vetfest is sponsored by VetLinx, a non-profit organization established the first Community Partnership Program for Veterans' in Middle Tennessee in 2011.