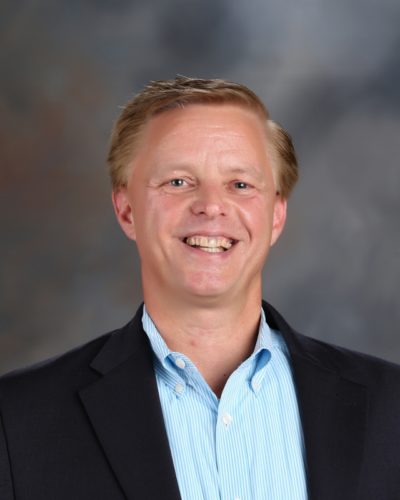 BY MITCHELL STEPHENSON 
Next up in our continuing series on WillCo Athletic Spotlights is Christ Presbyterian Academy athletic director Mike Ellson.
The 2018-19 school year proved to be another successful showcase for CPA's athletics program. The many achievements include a state championship in football, a state title in girls soccer, state runners up status in boys soccer and a Final 4 appearance in men's basketball, among other accolades.
How does the athletic department work with the school administration to implement the overall goals of CPA?
ME: We have a great relationship with Dr. Parker Altman (Head of the Upper School), and his administrative team! They are very intentional about supporting not only the athletic department, but also the entire Upper School Athletic Program.
We speak daily in person, through e-mails, and via texts. We share stories about our Upper School Teams on social media, and the Upper School Admin Team and Faculty are always willing to help us fill volunteer needs in the concession stand and game admission gate tables.
We cover all sports. What are some of the ways the athletic department supports the coaches, and student-athletes to be successful?
ME: At CPA we take care of all of the TSSAA Portal Requests for every Upper School Team.  We have an outstanding Athletic Administrative Assistant, Jennifer Martin who files every online report to the TSSAA. Our Athletics Coordinator, Matt Cox does an excellent job of assisting all of our coaches with their team pages and also runs our CPA Sports Twitter account. Coach Kevin Legate is an Assistant Athletic Director working with Athletic Finance and Middle School Athletics.
He works with every coach and their team budgets, and is a veteran athletic administrator. CPA is fortunate to have him in this leadership role and he is great with people! His main goal is to keep us within budget every school year. Our Head Groundskeeper, Eric Brandon, manicures all of our fields through, mowing, fertilizing, irrigating, etc. Eric works extremely hard on our fields and has a reputation for creating some of the best fields in Middle Tennessee. Eric's goal is to allow our coaches to coach without having to worry about care for their fields.
Every school has amazing student athletes, that may or may not be a superstar. Can you share a couple of success stories of your athletes that happen outside of their sport?
ME: We had two student athletes that served as our nominees for the NIAAA (National Interscholastic Athletic Administrators Association) Student Essay Scholarship Award, and I am attaching letters of recommendation that I wrote on behalf of Catherine & Reed. Katherine was a finalist while Reed was the Tennessee State Winner. Reed also was selected as the Tennessean Newspaper Academic Athlete of The Year for all classifications/divisions.
Are there any changes that you can share for the upcoming 2019-2020 sports season? As in any additional sports being added? Any new supportive programs being implemented to help the students?
ME: One of the most important decisions we made this spring was to officially give the title of Transformational Coach to CPA Head Football Coach Ingle Martin.  There is an NFL Program called the InsideOut Initiative, and it is about two begin the second phase in the state of Tennessee.  The InsideOut Initiative was inspired by two books: Season Of Life written by Jeffrey Marx, and InsideOut Coaching written by Coach Joe Erhmann.
Both of these books have created a national movement related to Transformational Coaching, and Coach Martin will begin the 2019-2020 school year as our Transformational Coach for all of our coaches at CPA!
In upcoming weeks there will also be spotlights on other coaches from the CPA athletic department. Each will share how they run their individual sports in the near future.
Photo from CPA.