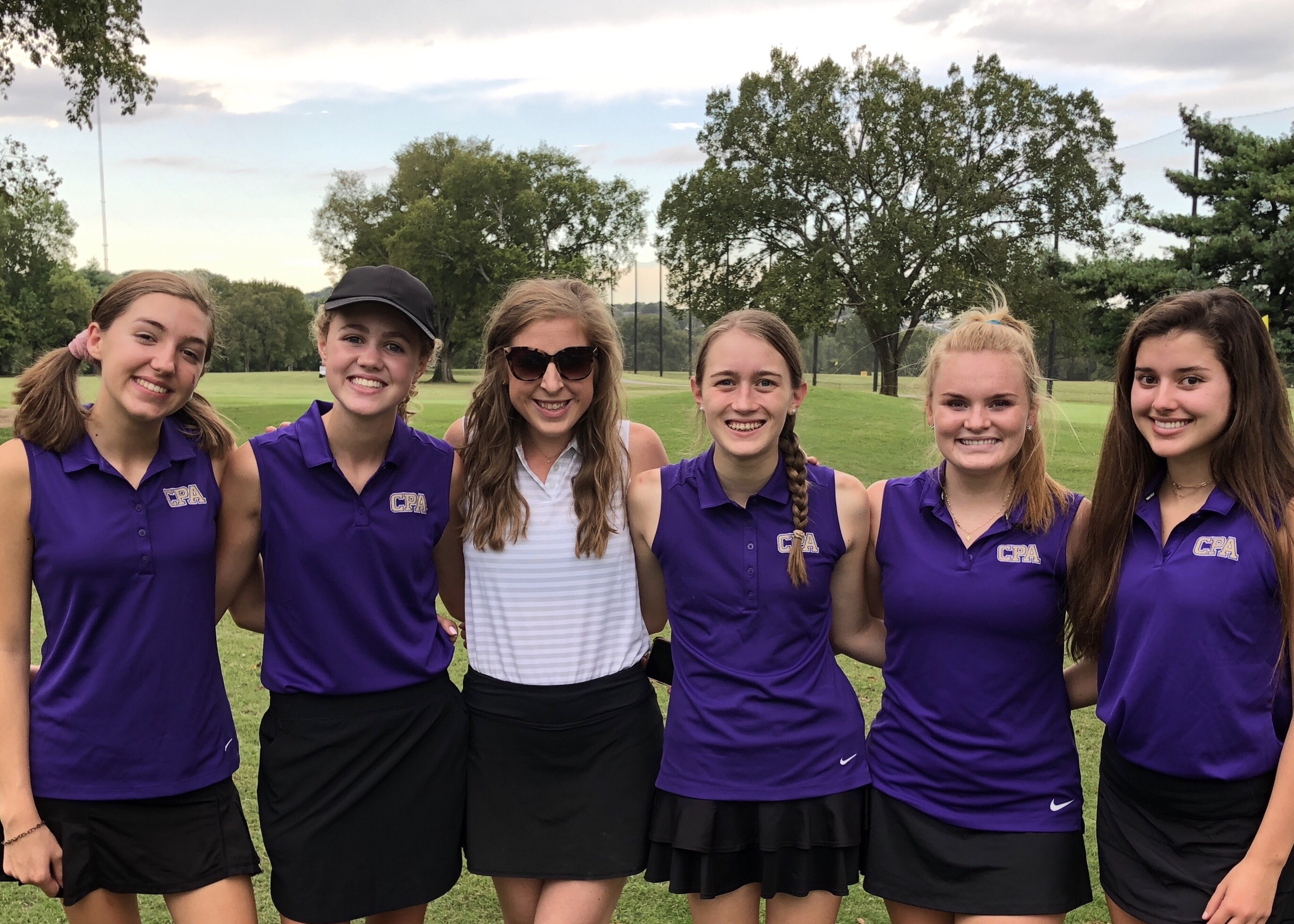 By MITCHELL STEPHENSON
Our next spotlight is on Christ Presbyterian Academy girls golf coach and teacher Meg Terry.
What are your expectations of the upcoming golf season?
MT: Our golfers have been working hard individually this summer improving their games and gaining more experience on courses around the Nashville area. Our team performed very well last season, coming in second in the District and third in the Region. This season, we will focus on bringing our individual strengths together to unify the team as a whole. One of our golf team goals is an appearance at the State Tournament in October (we were so close last season!), but the even greater, more important goal is to love our teammates well and point each other to Christ no matter what the score is on the scorecard.
Please share some aspects of golf that the public maybe isn't aware of.
MT: Golf can be a pretty individual sport at times, but what I love about high school golf is the team camaraderie. We have a blast hanging out before and after matches and tournaments and on bus rides. Though the team is comprised of different ages, the girls really come around each other to bridge that gap on their own. We spend time before practices sharing what's going on in our lives and going through a devotional lesson to recenter our hearts and minds on what truly matters in life.
How do you multitask your job as a teacher and as a coach? 
MT: I have a special opportunity at CPA in that I get to teach third graders during the school day and coach upper school students after school. To me, it's the best of both worlds. My third grade students love hearing about the golf team, and they often ask how the girls played the day after a match or tournament. The golf team occasionally stops by during their breaks to visit my students, and it's the highlight of my and my third graders' school days. A benefit of teaching on a K-12 campus is the relationships formed among students throughout the grade levels. I love for my athletes to experience what it's like to be in a lower school classroom, and I love for my students to be positively influenced by upper school athletes.
For me, organization and preparation is the key to juggling my teaching and coaching responsibilities. There are so many details to remember and communicate as a teacher and a coach. It is my goal to give all I can to my students, players and their families, so I do my best to be proactive and anticipate questions and needs ahead of time.
Can you share some off the green successes of your students-athletes (educational, community involvement, etc.)?
MT: The girls golf team are not only committed and encouraging team players, but they also are phenomenal people off the course. I am proud to be their coach and walk alongside them during their upper school journeys. They excel in their Advanced Placement classes and are involved in arts programs. They beautifully balance their academics, extracurricular activities, and jobs outside of school. They volunteer with their churches and organizations like Best Buddies. I love hearing how the girls are doing at school and what they are interested in. Every one of them is very well-rounded and motivated, and I truly can't wait to see where life will take them!
Be on the lookout as we have more spotlights from CPA to share with you.